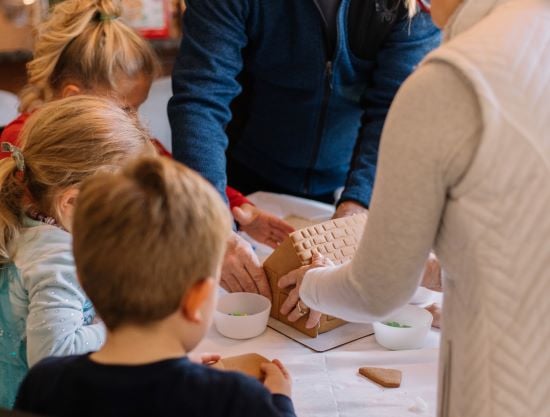 Photo by Phillip Goldsberry on Unsplash
One of the best parts of being your own boss is the ability to be in charge of your own schedule. This kind of flexibility is a real luxury for most people, especially those working in the corporate world. As someone else's employee, few people have a say in when and how long they work. In fact, most employee work schedules are decided by managers or administrators who tend to prioritize profitability over the needs of their workers. Those schedules often take people away from their families during the holiday season, just when being with family is more important than ever.
Are you ready to leave rigid corporate work schedules behind? Consider starting a franchise!
As the year draws to a close, it can make us reflect on what is truly important in life. If you find that your employee work schedule is making it hard to spend quality time with your family, you're not alone. For most people, working for others means sacrificing time with those you love during the holiday season.
An Exercise in Control
But when you become your own boss, that is one sacrifice that you won't have to make. There are many benefits of franchise ownership, starting with more control over your daily schedule. Being a franchise business owner means that you can work hard when you need to, as well as take some time to be with your family when you need to do that, too. Especially during the holidays, being a business owner can offer you far more flexibility in your schedule than most other employment situations.
Finding Work/Life Balance
Along with control of your time, there are other benefits of owning a franchise, most of which can help you achieve better work/life balance all year long. As an employee, it's common to feel that you're wearing yourself out without achieving the quality of life that you want. The work becomes all about earning that next paycheck, rather than building something that will offer both financial stability and personal satisfaction for years to come. All that changes when you are your own boss. Not only can you plan your holiday schedule around your family time, you can plan your daily schedule that way, too. Whether you want to spend more time with your spouse, get more involved in your kids' activities, or give back to your community, owning a franchise business can help you make it happen.
Why Neighborly®
Of course, not all franchise opportunities can help you achieve the work/life balance you're looking for. It's important to choose a franchise that will support you in your business ownership, the way we at Neighborly support our franchise owners. It's also important to have a clear understanding of why you want to become a franchise business owner, because having control over your time and future is just one possibility. There are many reasons to choose a franchise business in the home services industry, including a chance to pursue a personal or professional interest, or to gain more economic security. Whatever your reasons, be sure to consider your goals honestly as you search for the best way to achieve them.
Would you like to learn more about why Neighborly brand franchises offer the best franchise opportunities for a flexible, supported success journey? Call or visit our website, and discover which Neighborly brand is a fit for your skills and goals today.