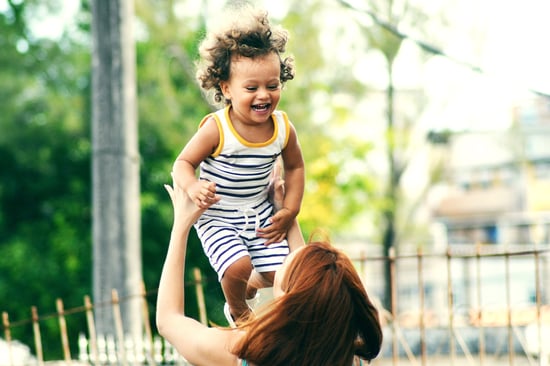 Photo by Thiago Cerqueira on Unsplash
At Neighborly, we spend a lot of time talking about our "why." In other words, why we get up and go to work every day. Why we live by our code of values. Why we do what we do to improve people's homes and lives. And most importantly, why our franchise owners choose to invest in a Neighborly brand franchise business opportunity. Those who have a clear vision of why they want to be a franchise owner tend to excel in business. But that vision may be different for every person. There are many reasons why you might want to become a franchise business owner. Perhaps you want to be in control of your financial future and create equity. Some may want to leave a legacy for their family, while others are looking for a way to spend more quality time with the people they love most. If family is your reason why, read on to learn more about how franchising can make it possible to spend more time with them.
Make it a Family Business
If you're wondering whether franchising is worth it to free up time for your family, consider the benefits of getting your family involved in the business. Many franchise business owners like the idea of teaching family members about their business, either as a way to help them gain valuable skills or in preparation for handing the business down to them someday. As a business owner, you will have many opportunities to get your family involved in your daily routines. In fact, if your family is willing and eager to help, you may find some of your strongest supporters among your loved ones.
Flexible Time
As a franchise business owner, you will need to hustle to establish and grow your business. But you will also have more control over your own time. When you are your own boss, you can have more flexibility to plan your daily schedule around both your work and your family life. Whether your reasons for wanting to be a franchise owner include things like getting more involved in your kids' lives, spending more time with your spouse, or having time to give back to your community, business ownership can make it possible.
Franchisor Support
Investing in a franchise has significant advantages over starting a business from scratch. One of the most important of these advantages is franchisor support. When you choose to invest in a franchise, you will have the support of your franchisor, who can offer not only training and proprietary systems, but mentorship through fellow franchise owners as well. As a franchise business owner, you do not have to do everything yourself. In fact, one of our favorite sayings at Neighborly is that you should work on your business, not in it. With the support of your franchisor, you can learn to effectively delegate responsibilities. This, in turn, may allow you to spend more time with your family.
Financial Success
Too often, career success is achieved only after sacrificing other areas of your life. In some cases, you may spend so much time pursuing a job that you lose touch with your family or even miss out on opportunities for personal growth. As a franchise business owner, your hard work may help you achieve the success you want without losing everything else you care about in life. In fact, as your business grows, your increasing stability may make it even easier to spend more quality time with your family. You may find yourself becoming a better parent, spouse, or extended family member, simply because your business allows you to set and accomplish a wide range of goals
Is franchising worth it?
If your reasons for wanting to invest in a franchise is to spend more time with family, then clearly the answer is a resounding yes. Still, it's not enough to choose just any franchise. If you want the best outcome, you need a franchise opportunity widely recognized as one of the best in the industry. Are you ready to learn more? If so, visit our Neighborly brands website and check out each unique franchise opportunity we offer. Or, give us a call at (800) 700-0022 to speak directly to a franchise advisor.