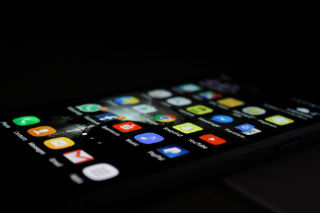 Customers can't get enough of the "on-demand" tech craze, right? We can order food, carpools, or even prescriptions right to our doors, and the trend is emerging in the service industry, too.
It can be tempting to try to capture a slice of this $57 billion dollar on-demand industry, but business owners need to take a step back and decide whether or not on-demand is appropriate for residential cleaning services.
Is it a good idea to offer "maids on demand" through a smartphone app? Will customers engage that type of service? Let's look at some of the goals of on-demand tech services, get inside the customer thought process, and discover where cleaning businesses fit in.
The On-Demand Economy by the Numbers
Some of biggest players in the on-demand economy are transportation, food delivery, and dining
reservations. These industries typically involve responding to a one-time need with an individual service (i.e. offer a ride, deliver dinner). The most popular on-demand services tend to cluster around those that don't respond to a long-term or recurring need. The numbers are beginning to reflect this reality, too: after a few years of experimentation, many industries are starting to cull investment in their on-demand services because they simply aren't making money.
Customer Needs and Pain Points in the Cleaning Industry
Residential cleaning is an incredibly personal service. Cleaners interact with customers' belongings, families, pets, enter their bedrooms, and become a part of their lives over time. This industry, therefore, has a unique set of pain points, including:
The need for a deep level of trust
Customers need to trust cleaners in their homes, whether they're in the room or not. Even in popular on-demand economy services like carpooling, criminal incidents create a moment of pause for customers, which is only emphasized in the household cleaning sector.
Establishing long-term relationships
Customers expect to build relationships with cleaners they wouldn't necessarily build with their Uber driver or a pizza delivery service. Much of this relates to trust, but repeated, regular cleaning services demand a longer, more personal relationship between customers and cleaners. The better the relationship, the less likely customers will choose to work with a different company.
Getting Back to the Basics
If you find you're struggling to attract customers by jumping on the on-demand trend in your cleaning business, it's time to back up and consider the goals and values of the industry and its customers. Setting up scheduled, repeat residential cleaning contracts requires planning, relationship building, and trust – things that come from face-to-face interactions, not from 30 minutes on an app.
What's the value of staying true to traditional, face-to-face promotion, services, and operations in the residential cleaning industry? Just ask the 17 million Molly Maid customers. To harness decades of exceptional business modeling and expertise, marketing resources, and more for your residential cleaning business, contact a franchise developer today.