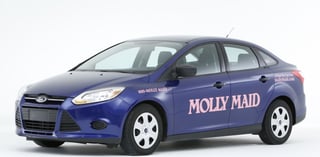 Let's say you've decided to buy a franchise. Some business professionals know exactly what industry they want to focus on, while others list out their strengths and weaknesses to try to find a business niche that's the right fit for them. There are all kinds of calculations that go into this decision-making process, from personal business experience to market projections in that industry. In this article, we're going to focus on an extremely promising industry (and one that's easy to overlook): the professional cleaning businesses.
The Benefits of Running a Professional Cleaning Business
Business-savvy managers can do very well running a cleaning business without having any direct experience with the technical side of cleaning. Some other benefits of starting a cleaning business include:
Low barriers to entry
High, predictable demand
Constantly-developing revenue streams
Low technical requirements (no technical licensing, for example)
One of the largest benefits of operating a cleaning business is the promising, predictable market. The BLS (Bureau of Labor Statistics) projects a six percent growth in the cleaning industry through the year 2020. Because of that promising market and low barriers to entry, it's no secret that this industry is competitive.
To compete in this market, owners must have a great head for business, and an even better hand at customer service. Cleaning is a highly personalized service, meaning you must be approachable by your clients and capable of fostering lasting, trusting relationships with each of your customers. One excellent method of running your own cleaning business with resources and support for maintaining competitiveness is through a franchise.
Franchise Opportunity: Molly Maid
There are a few ways to get started in the cleaning industry, but one of the safest and most popular is through a franchise. Franchises offer owners the potential to run a small business with less risk, thanks to an already-established and trusted brand, existing loyal customer base, pre-build marketing, promotional, and business strategies, and more.
One great example of a successful franchisor is Molly Maid. One of the industry leaders in residential cleaning, Molly Maid offers franchisees extensive marketing, strategic, and business operations support.
Molly Maid has been in business since 1979. That means that franchise owners benefit from nearly 40 years' worth of experience, business strategy, and marketing approaches. Molly Maid is built on an executive model that takes the guesswork out of a cleaning company's business model and offers franchisees a vast network of support and knowledge and training. Best of all, no cleaning experience required!