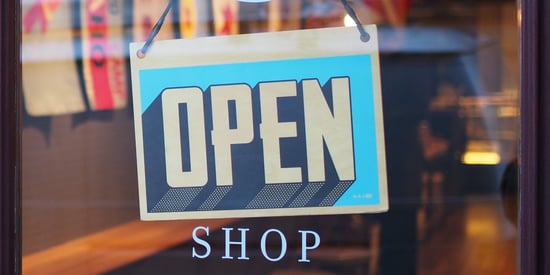 Owning your own business can be your key to personal and financial fulfillment. But not just any business will thrive in our current economic conditions. You may be wondering what is a good business to start this year. Given all the challenges we faced in 2020 and beyond, it's a very good question. To be successful, a business must provide an essential service or fill an essential need. It should also be structured in such a way that it will be resilient during a recession. Most of the top industries currently meeting these criteria can all be found in the home services industry. With strong growth potential and high demand, you need to look no further for the essential small business for 2021 and beyond.
What Makes a Business Essential?
An essential business is one that will always be in demand, no matter how the stock market or economy is doing. For example, people will always need food, utilities, and transportation. But businesses offering other things, like brand-name clothing, jewelry, and even high-end dining, tend to suffer the most during economic downturns. Essential (and successful) businesses, on the other hand, have a high degree of resilience that helps them adapt more easily to changing conditions.
Home Services are Essential Services
The most solid small business ideas are those that fill a need or meet a demand that is both consistent and likely to continue far into the future. While the home services industry has always been able to do so, more recently it has shown to be an industry that can survive, and even thrive, when other small businesses are closing down in droves. It's #1 on the top ten list of best business opportunities for a reason! From various services related to home maintenance and repair, to landscaping, pest control, interior and exterior cleaning and beyond, over the past few years the demand for home services has only continued to increase. This is good news for anyone wondering what is a good business to start in 2021!
Choosing the Right Business for You
When starting a new business, it's important to make sure that your business idea is a good fit both for your skills and knowledge and your financial goals. To choose the right business for you, first consider where your interests and passions may lie. This may be something related to your education or professional experience, or it may lead you in a whole new direction. While home services may not have been an obvious first choice for you, upon closer inspection you may find
something about it that you like. Not only do you not need an advanced degree to start a home services franchise business, but you can also do so with far less capital and more flexibility than small businesses in other industries require.
For example, one of the fastest-growing home services opportunities out there is businesses that offer home and business property maintenance and repair. Rather than try to do it all, these small businesses focus on becoming specialists in certain areas, such as dryer vent cleaning, HVAC services, window cleaning, landscape maintenance, plumbing or electrical repairs, and so on. All buildings need to be cleaned and maintained, a reality that doesn't change based on economic fluctuation. This makes them essential small businesses with solid potential to keep on growing through 2021 and beyond.
Take the Next Step
Deciding what is a good business to start can be a challenge – there are a lot of different options out there. But for new business owners and experienced entrepreneurs alike, one of the currently most popular ways to get their new small business started is by investing in a home services franchise.
Are you ready to take the next step toward business ownership? You can start by downloading our Franchising: A Path to your Future eBook. Then, go ahead and contact us! We can help you get you on your way to a more profitable future today!