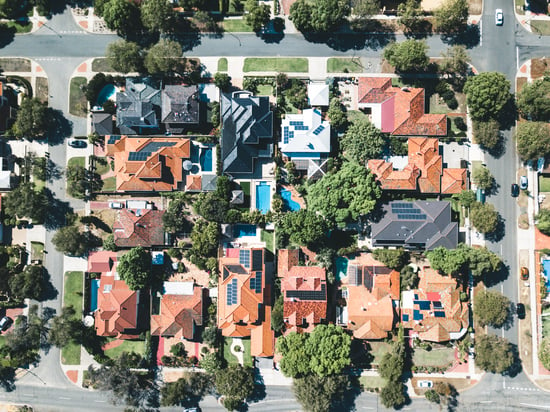 Photo by Maximillian Conacher on Unsplash
When economic uncertainty strikes, many industries struggle to stay afloat. But the home services industry usually holds up better than others. This makes it one of the most recession resistant industries to be in as a franchise owner. There are many reasons why the home services franchise industry is considered recession resistant. But the most important reasons are the essential services it offers, steady growth year over year, a comparatively high success rate, and ongoing support from franchisors. In what follows, we'll take a closer look at each one.
Essential Services
Now more than ever, we're doing most of our daily tasks at home. From work to school and all of the living we do in between, we're relying on our homes to provide us with safety and comfort in these difficult times. This is why homes services have not only continued to be in demand, but many have actually seen an increase in business. Ensuring that every part of a home, from the A/C unit to the appliances, plumbing to landscaping, is running as it should has become more important than ever. And as these elements are used more, they naturally require more maintenance and repair. Because homeowners are relying upon the essential services that the most home service industry provides, there is a lot of potential for all Neighborly® brand franchise owners.
Steady Growth
Along with a strong demand for services, the home services franchise industry itself has seen a steady increase in growth in recent months. In fact, in the second quarter of 2020, home services franchise inquiries surpassed even food and restaurant franchises to become the number one most popular category for prospective franchisees. This popularity is easy to explain once you know more about what makes franchises in the home services industry such a great option for starting a new business. With comparatively low initial investment costs and strong training and support programs, Neighborly brand franchise opportunities are a good fit for entrepreneurs of all experience levels.
Success Rate
Franchise opportunities vary widely. But one of the reasons that franchises in the home services industry tend to be a safer investment is because of the way they are focused on minimizing risk. Neighborly brand franchises, in particular, are designed to create opportunity while keeping a franchise owner's risks low. This includes not only financial risk, but safety and personal well-being, too. As small businesses that provide essential services, home services franchises are uniquely positioned to make a real difference in the communities they serve. That gives franchise owners a purpose beyond profit, and often translates into a quality of customer service that is rarely matched in other industries.
Franchisor Support
There are some things that truly make a franchise opportunity stand out from the rest. In Neighborly's case, that thing is franchisor support. New franchise owners not only receive comprehensive initial training, you also get ongoing support for the entire length of their partnership with Neighborly. Few franchises in other industries have as much to offer, or work as closely with their franchise owners to give the support that all business owners need. Robert Mathews, owner of a Mr. Appliance® franchise, agrees. "This is a very great company to be a part of" he said. "And it will push you to your goals, it will push you to everything you want." In challenging economic times, this support can mean the difference between struggling to stay afloat and growing your way through anything the economy throws at you.
To learn more about Neighborly brands and to check out each of our unique franchise opportunities, visit our website or call (800) 700-0022 to speak directly to a franchise advisor.