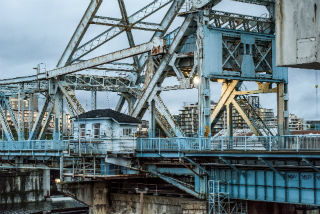 Engineers are innovators.
They see a problem and they start strategizing a solution.
An engineering degree or background opens the door to numerous opportunities, one of which is business ownership. The characteristics that come with a passion for creating and innovating can make the transition from employee to owner a lot easier. Let's look at 4 Reasons Engineers are made for business ownership!
4 Reasons Engineers are Made for Business Ownership
Engineers are Problem Solvers
The cornerstone of engineering is solving problems. Engineers think logically, create a methodology, and pinpoint useful implementable solutions. Engineers know how to fill the void, which means they are more likely to come up with a successful business venture that defines and solves a consumer problem.
Engineers are Practical and Pragmatic
Engineering students learn a useful, more logical point of view, compared to much of the world.
They look at the costs versus how something performs, they analyze the principals, and know how to find efficient, reliable outcomes. These are vital traits for a successful business startup.
Engineers are Detail-Oriented, Organized, and Methodical
There are three things that every successful entrepreneur needs: organization, systems, and attention to detail.
Per Business Insider, engineers are analytical and detail-oriented. They are meticulous, but still willing to take a risk – if that risk is expertly calculated. That means a business startup may be risky, but an engineer will have calculated the risks and come up with a solution to combat them from all angles. Engineers are tech-savvy, and know how to deploy solutions that make starting a company efficient and cost-effective.
Engineers Lead by Example
Someone with an engineering background, versus a sales background, may shy away from self-promotion. Instead, they prefer information. They promote the business or products, and back it up with valuable evidence.
Do you have an engineering background? Share your insight on how that helped you succeed with a business startup.