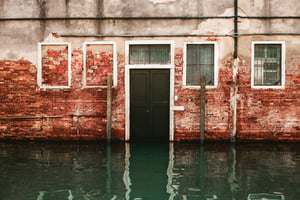 Disasters can strike at any time- make sure your business has a recovery plan in place.
If anyone has experience with business disaster recovery, its Glass Doctor's Rookie of the Year award winners, Josh and EmilyAnne Thomason. The Thomasons experienced two hurricanes within the first two years of opening their Glass Doctor franchise in Melbourne, Florida.
In this American Express OPEN Forum article, the Thomasons explain how they were able to overcome both Hurricane Matthew and Hurricane Irma. They discuss the importance of having a recovery plan in place before disaster hits.
Check out their tips for preparing a successful business recovery plan in the full article here:
The Time to Think About Your Business Recovery Plan is Now
Don't wait until it's too late to begin your business's recovery plan.