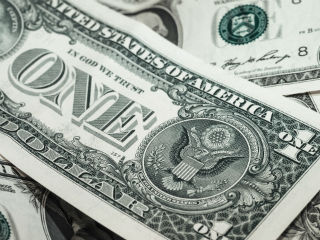 If you have just discovered the world of franchising, you are probably very excited at the number of opportunities available to you. However, one of the main concerns you may have, like many other potential franchisees, is how you are going to finance your business venture?
As a franchisee, there are a number of financing options available to you. What's more, because you are investing in an existing business (which has been proven to work), lenders may be more likely to help you than if you were a small business startup.
Getting Finance from a Conventional Lender
Many franchises are funded by commercial banks, so you may want to start your search here. Your credit rating will be very important, and you will need to present the lender with a number of documents. These include your source of down payment, three years' worth of your personal tax returns, and a personal financial statement.
Furthermore, because banks favor companies with good cash flow and a great track record, you may find your franchisor can recommend some lenders to you.
Using Your Retirement Funds
If you have a retirement fund, such as a 401(k), you may want to use this to create a C corporation, which will allow you to invest in your new franchise. Putting money into your corporation's profit-sharing plan from your retirement account, will allow you to use these funds for your franchise. This can also help avoid potential taxation on early withdrawals, and will remove your need for getting out another loan.
Obtaining a Small Business Administration (SBA) Loan
Where bank lenders aren't willing to lend you the money, you may want to consider an SBA loan. As these are guaranteed by the government (partially), it makes lending the money to you less risky for the lender or bank.
Approximately 10% of all SBA loans are given to franchise owners, which are from $250,000 to $500,000, with the maximum being $2 million. A lot of this money will go towards working capital, improvements, or franchise entry fees. However, as a borrower, you must be able to contribute something towards the equity of the business, be creditworthy, and be able to pay off the loan by using the cash flow generated by your franchise.
One thing to be wary of is the fluctuating rates these loans come with. So, while the rate may be low initially, make sure you will be able to pay a higher amount if the rate suddenly rises.
Receiving a Loan from the Department of Veterans Affairs
Another lending program provided by the government is Patriot Express, which helps military personnel transition back to civilian life with a loan of up to $500,000 to invest in a business. This is also available to survivors and spouses of veterans, and comes with the lowest SBA rates.
As you can see, there are a variety of financing options available to aspiring franchisees, each with their own unique benefits. The best finance options for you will depend on your individual circumstances and financial savings, and it is always worth seeking the advice of a professional accountant before going down any of these routes.
At the Dwyer Group, we boast 11 home service franchises that have been proven to work. Why not get in touch with our team today to discuss the opportunities available to you?