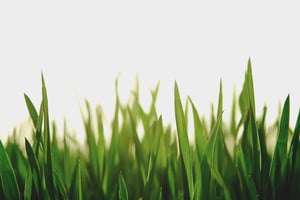 From mowing lawns to serving up fast food, many successful franchisees—including a Grounds Guys owner—stayed with the passion they discovered as teenagers.
Photo by Chang Qing on Unsplash
Russell Hall—who started mowing lawns as a teenager—stayed with his passion as he grew up. Hall opened a local landscaping business in Arkansas. His enthusiasm, however, turned into exhaustion as Hall worked long hours and had little time with his family. "I realized I was doing all right financially, but I was doing it all wrong," he says.
When a Dwyer representative cold-called him in 2012 to discuss franchising, Hall was debt free but had to learn the Grounds Guys franchising model. Hall's decision to stick with his passion of lawn maintenance, try entrepreneurship and adopt a new way of doing business through franchising paid off. He sold his Grounds Guys shop in 2016 for more than he could have imagined.
A similar tale is part of the Wendy's story. Founder Dave Thomas began working at a barbecue restaurant in Knoxville when he was just 12 years old. Thomas—who passed away in 2002—would go onto work in management at Kentucky Fried Chicken. In 1969, Thomas opened his first burger joint in Ohio. Today, Wendy's operates some 6,000 restaurants in the United States and Canada, with sales of more than $7 billion.
In Dallas, the entrepreneurial bug bit Aubrey Janik when she was in high school. At that point, she already had experience in a few "side businesses." By the time Janik was 21, she had saved up $100,000 to research franchises and prepare to launch. Janik was the youngest franchisee in the history of Erbert and Gerbert's, a restaurant chain that offers sandwiches, soup and chili. She says her father was in franchising, so she's been exposed to the concept since she was young.
Now 25, Janik says her childhood hobby of tinkering with technology has helped her in business. For example, at an early age, Janik was able to rebuild her sister's broken iPod and cell phone. Taking things apart and putting them back together is similar to franchising, she says.