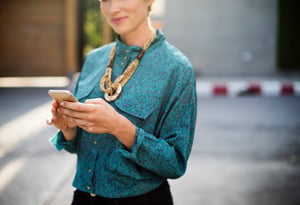 Has the thought of opening your own business ever crossed your mind? Odds are it has; 62% of Americans say they want to make this dream a reality.
The first step to making this dream happen is doing your research. You have so many options when it comes to opening your own business. Instead of spending hours in front of your computer exploring the opportunity of franchising, you should attend a franchise expo to get knowledge straight from the source.
The International Franchise Exposition (IFE) is the go-to industry event in North-East United States. Happening May 31st - June 1st, this is the largest franchise expo in the United States.
Attendees of IFE will:
Have the opportunity to meet face-to-face with the top franchise brands.
Learn strategies for business success with hands on workshops and seminars.
Speak with financial experts on how to obtain funding.
Get advice from the leading consultants on choosing the right franchise opportunity.
Explore the benefits of opening your own business with the support of a national brand.
Neighborly will be in NYC for the expo offering our own expert advice on the home service industry, and wants to offer you a free admission!
Follow the link below to download your complimentary ticket.