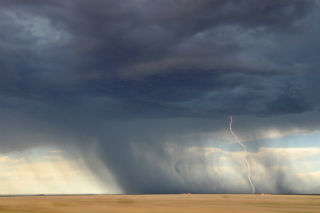 Starting a restoration business is a great way to make a difference in your community while succeeding in business. If you're considering disaster clean up as a primary revenue stream, you're going to need to learn the natural disasters and weather events common to your area.
Know the Natural Disasters of Your Location
Where you live makes a huge difference in restoration business planning. Missouri, for example, has some of the most frequent and diverse natural disasters in the nation, ranging from tornadoes to ice storms. Coastal states like Texas and Florida are prone to hurricanes, while those on the West Coast including California may experience tsunamis or earthquakes.
Disaster clean up businesses in the eastern U.S. have a lot of ground to cover when it comes to the frequency and variety of disasters. From Kentucky to Louisiana, tornadoes, hurricanes, mudslides, and floods are not uncommon.
Tailor Your Business Plan Around Disaster Seasons
Once you know which disasters are more likely for your area, the next step is identifying the seasonality within your region. Using the example from above, Missouri will require tornado response plans to be ready to go throughout "tornado season" during the spring months. The winter months demand ice storm preparedness from restoration businesses, and flooding is a threat nearly year-round.
Knowing the equipment necessary for each type of disaster, the staff you'll need, and the skills required to do the job will help you design the most effective business plan. If you operate in Washington State during the summer, for example, you'll need the skills and gear to respond to fire damage, while during the spring and fall, you may need to focus more on flood damage.
Not only will understanding your regional disaster threats and their seasons help you respond to the needs of your neighborhood and customers, it will help you persuade insurance adjusters. Establishing relationships with these adjusters is a key component of getting jobs sent your way by clients' insurance companies, and can easily vault your restoration business into a solid, profitable place.