How to surround yourself with positivity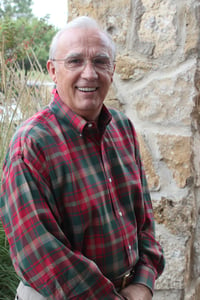 Negative people can derail individuals and businesses. One Dwyer executive offers ideas on how to identify—and retain—folks who are enthusiastic and upbeat.
Mike Hawkins' business philosophy is simple and direct: You can't allow toxicity in your life.
Hawkins has spent 23 years with Dwyer Group, first as a franchisee and then at corporate headquarters. "If you allow a toxic person to stay, they will eventually affect the entire team. A bad apple in the barrel affects all the apples … [sometimes] you have to let people go," says Hawkins.
It's no secret that today's "hyper-demanding workplace" can be overwhelming to managers,
says Dr. Paul Baard, an organizational psychologist and consultant. "Employees, as is true also of professional athletes, want to play on a winning team."
Hawkins says negative people can damage a business and its teams. "You have to be tough enough when you've done everything you can do to say, 'I've got to let you go,'" he says.
Attitude adjustment
For many years, Hawkins has managed sales teams and interviewed potential franchisees. He says even people who aren't naturally upbeat can develop a positive mindset. How can leaders help?
RELATED: A Positive Attitude in Business is Essential
One suggestion is to recommend books such as "Orchestrating Attitude: Getting the Best from Yourself and Others" by Lee Colan or "Think and Grow Rich" by Napoleon Hill. "If they are on your staff, send them to a class or let them work with other positive employees," says Hawkins. "The key is to sit down and find out what their goals are and what they want to accomplish." It's best to identify roadblocks and the changes necessary for people to achieve their goals, says Hawkins.
Hawkins admires people who show a willingness to learn by attending seminars and reading. "I'm a real believer that you should always be around people who have knowledge that you don't have. It's impossible for everyone to know everything today," says Hawkins. Surround yourself with people who have expertise you don't have, he adds.
Diverse opinions are also crucial to business success. Hawkins welcomes different perspectives, noting that this allows groups to develop fresh ideas. "The sum of many minds is always greater than one," he says.
The bottom line is that people who strive to improve—and avoid mediocrity—are more likely to achieve their goals.