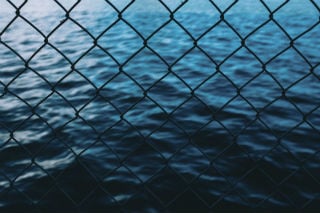 Restoring residential or commercial buildings after damage from a natural disaster requires striking a balance between clients, insurance companies, and insurance adjusters. Despite a complex landscape, this market still presents a great opportunity for restoration business to take off.
Insurance Changes and Restoration Companies
As insurance companies lean towards brokering restoration companies, the industry shifts.
Insurance companies can represent a very important and profitable source of revenue for those in the restoration or construction business.
Let's take an example: following an incident like a fire or flood, a homeowner contacting their insurance company may either receive a list of restoration companies from which to choose to address the damage, or simply receive restoration services through a company already contracted with the insurance group.
So how does a business get on these lists, or land these contracts? Typically, through insurance adjusters. Every state is different and business owners should always consult with their legal advisors. Establishing relationships with claims adjusters is usually a good way to forge a connection with insurers. Such a connection can lead to long-term contracts (1-5 years) with insurers (a fantastic business opportunity), which can land you consistent work even during "slow" periods where there are no major weather events or natural disasters.
Navigating the Restoration Business with Insurance
There are some tricky points of navigation for restoration franchises working through clients making insurance claims. For instance, following a disaster resulting in home damage, a restoration company may provide the cleanup and repairs as recommended by an insurance company to the homeowner. Sometimes, this contract is still between the restoration business and the client. Other times, the business will deal directly with the insurance company only.
Clients, Insurers, Adjusters, and Your Restoration Business
Business owners in the restoration industry need to understand far more than just their trade. They need to understand the complex relationships surrounding insurance contracts. For example, the client (such as a homeowner) has a legal relationship (a contract) with an insurer. The insurer wants the lowest price to stay in business, and the client wants the most value possible, both of which are regulated by the insurance contract. The adjustor mediates this relationship, and your relationship with that adjuster may be a major source of your service contracts.
A Restoration Franchise May Provide a Less Daunting Experience
With a restoration franchise, business practices – including handling business with insurance companies – are part of the business training that comes with a franchise package. Having home office support and solid best practices guidelines are likely to create confidence and a path to better execution for a successful restoration business.