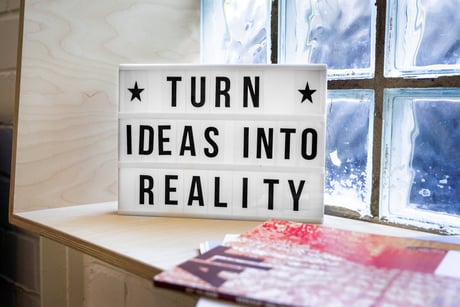 Photo by Mika Baumeister on Unsplash
One of the top concerns of new business owners is how to make their new business a successful one. While all new businesses require a real commitment and hard work, that isn't always enough to ensure that the business will make it through an economic recession. If you want to own a business that can survive a recession, you need a proven business model and an in-demand produce or service. For this reason, you will find the most recession-resilient businesses in the home services industry including Neighborly brand franchises. If you're ready to start a business now, here are a few tips on choosing and starting a business that can thrive no matter what the economy might do.
Choose the Right Industry
To start a business that is recession-resilient, your first step is to choose the right industry. One of the top recession-resilient industries is the home services industry. While many other small businesses struggled or even closed in recent years, the home services market continued to grow. Expected growth of the home services market is expected to be 18.91% from 2019-2026, despite already experiencing an economic recession and widespread unemployment during that timeframe. With projected growth like that, it's not hard to see why so many people are choosing to open businesses in the home service industry.
Invest in Success
Of course, not all business opportunities are created equal. There is a lot of variety even within the home services industry, and even between home services franchises. To make sure your business thrives, you need to make sure that you are investing in a business that is designed to succeed. If that is the case, you should be looking at Neighborly. One of the most successful franchise companies in the home services industry is the Neighborly family of brands. Our brand franchise businesses are consistently ranked among the fastest-growing small businesses across the country.
That's because we invest in our franchise owners with comprehensive training, ongoing support, world-class marketing materials, and a strong commitment to giving back to our communities. Each one of our franchise owners upholds our code of values, which emphasizes respect, integrity, and customer focus. We believe that the road to success includes earning the trust and repeat business of those we serve, something that is not often the case among other businesses. Those relationships with our customers help our businesses keep right on growing, even when the economy goes downhill.
Find the Right Fit
Finally, one of the best ways to ensure that your new business will be recession-resilient is to find the right fit. If you are looking at the home services industry and Neighborly (and you should be!), one of the first things you may notice is that there is a range of business opportunities available. Whether you find yourself drawn to a business that focuses on the outdoors, cleaning, repairs, maintenance, or even business-to-business services, we have quality franchise opportunities for everyone. In many cases, you don't even need to have direct experience in the industry to start a successful franchise business. If you can bring a strong work ethic, a willingness to learn, and a desire to succeed, starting a successful business with Neighborly may be right for you!
Are you ready to learn more about starting your own recession-resilient franchise business with Neighborly? Start by downloading our new "Recession Planning Your Future" eBook.