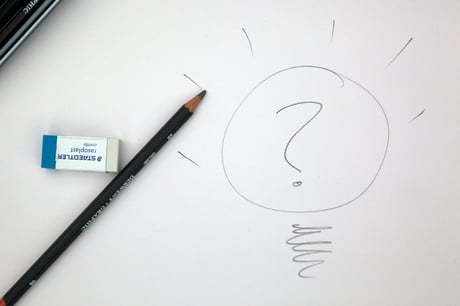 Photo by Mark Fletcher-Brown on Unsplash
If you've been thinking about starting your own business, you probably already know that there are a lot of decisions to make. There are also a number of important questions that you should ask yourself before starting any business. Franchise businesses are no different: asking questions is an important part of the process. From questions like "what does it take to start a business" to "what do you need to start a business" and beyond, you'll first need some solid answers to make the leap into business ownership a successful one. Here are some of the top questions you should ask yourself to help you make all those important decisions, including what type of business is right for you.
What are my goals?
It's important to know what you want your business to help you achieve. While simply owning a successful business can and should be one of your goals, you may want to articulate some of the other goals you have in life. For example, many new franchise owners want better financial stability, higher income, more time with family, and so on. Knowing why you want to start a business can help make your choices easier.

What am I good at and what are my interests?
The most successful businesses align with their owners' skills and interests. This is true even if you are thinking about switching to a new industry. Many new franchise owners have skills or interests that they were not able to use effectively in past jobs, but find new applications for them as a business owner.
What problem or need would my business fill?
One of the most important things you can do to ensure that your new business will succeed is to identify a problem or need in your community and then orient your business to solve that problem or fill that need. This is what makes franchise businesses in the home services industry so popular. Home and business owners alike need routine maintenance and repairs on all sorts of things, a fact that remains true no matter how well the economy is doing.
How much will it cost?
Financing your new business is another big question you'll need to know the answer to. If you go the startup route, you'll need to figure out all of your costs on your own. New franchise owners, however, have insight as to how much they will need to get their business up and running. This is because the franchise organization will have and share that information. Simply having that information could make finding the funds you need a bit easier – and help you choose the right business, too.
What resources do I already have?
Something you should do early on is list out everything that you currently have and could bring to your new business venture. These resources could include things like starting capital or assets, previous knowledge, a good work ethic, or simply a willingness to learn. Also, don't forget to include your support system on your list. Having support is an incredibly valuable resource for new business owners.
What does the franchisor offer?
If you think the franchise route is right for you, your next questions should focus on what the franchise organization has to offer you. No two franchisors are exactly alike, and so it's important to do some research and gather as much information as you can. Ask about things like the amount of training the franchisor offers, ongoing owner support, marketing support, operations support, and so on.
What does it take to own a successful franchise business?
Finally, if you've been wondering about what it takes to start a business, you're not alone. Now is the time to be honest about what it will really take to own a successful franchise business. Along with starting capital, time, and a lot of hard work, you may want to contact other franchise owners to learn more about what different businesses will require of you. After that, you can better decide whether the business is a good fit for you.
Would you like to learn more about what you'll need to start a new franchise business with Neighborly®, the top home services franchisor in the industry? Download our new "Recession Planning Your Future" eBook today.