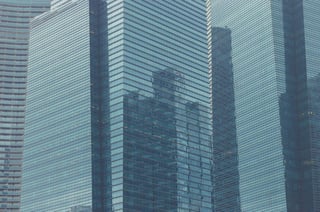 Having the opportunity to open a small business can be incredibly appealing to independent people who have a burning desire to succeed. However, entrepreneurship isn't for everyone.
Before you decide to start your own business, you should weigh the pros and cons of both being an employee, and a business owner. Some people crave constant security, while others will never be satisfied with their mundane day jobs.
Is it possible to gain both opportunity and security in either of these roles? And where does franchising weigh in?
Opportunity and Security for Employed People
One of the main benefits of being employed is the regular paycheck you will receive at the end of every month. It is reliable, practical, and fills you with confidence that you can meet all your monthly payments. You also have the added advantage of holiday pay, sick pay, and employee benefits, such as retirement plans and health insurance.
However, the opportunities available for the employed seem to be a sticking point for most entrepreneurs. After all, can you ever have an unprecedented amount of freedom to schedule your time as you wish? As an employee, will you ever be able to make any of the important business decisions to guide the company you work for?
There is no right or wrong answer here, because this depends entirely on what you want from your career. If you have a job you love and you are prepared to sacrifice some of the business control you would have as an entrepreneur, being employed may be the right option for you. That way, you reap all the benefits of being a successful employee, but without all of the added headaches and pressures that come with business ownership.
Opportunity and Security for Business Owners
If the thought of working for someone else for the rest of your life makes your toes curl up, being an employee might not be for you. Instead, you might want to venture into the world of entrepreneurialism, where there is ample opportunity for you to do what you enjoy, while also having full control over the business you are running.
There are some negatives to consider, though, including a demanding work schedule, financial risks, and liability.
The Benefits of Being a Franchisee
Whether you are employed or you are a business owner, you are going to meet with some
restrictions. This is also the case when you are a franchisee because you have to adhere to the franchisor's procedures. However, a franchise opportunity does merge many of the benefits of employment and entrepreneurialism.
As a franchisee, you are working with a proven business model, so the financial stability is far greater than a business startup. You also get a great amount of support when you are setting up your business, which the average entrepreneur won't receive. In addition, there is a readymade customer base just waiting for you to tap into, which removes a lot of the pressure and hassle you go through when setting up your own business.
Choosing to be employed by another company or to embark on your own business journey is a very personal decision. There are arguments for opportunity and security with both.
Are you interested in hearing more about franchising opportunities? Then head over to our website to find out more about the Dwyer Group's brands.