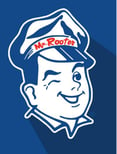 One of the more rewarding aspects of owning your own business is providing a work environment employees enjoy and appreciate. Such is the case for Paul and Saunda Kitchen, owners of Mr. Rooter Plumbing of Sonoma County in Santa Rosa, California, voted one of the Best Places to Work in North Bay.
According to an article in the North Bay Business Journal, ninety-seven companies have earned a spot in the Business Journal's 11th annual "Best Places to Work in the North Bay." More than 8,000 employee surveys were submitted. Congratulations Mr. Rooter Plumbing of Sonoma County!
Creating a workplace based on respect, integrity, customer focus and having fun are the key cornerstones of the Dwyer Group Code of Values. This is a code that each employee is urged to follow and know by heart and with heart. The Code of Values serves as a set of universal guidelines by which we strive to adhere, from the bottom of the organization all the way to the top.