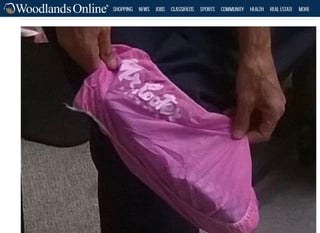 It's a subtle way to make a difference.
Mr. Rooter of Montgomery County in The Woodlands, TX is leaving a "pink footprint" behind during the month of October for Breast Cancer Awareness Month.

Mr. Rooter plumbers are slipping into pink booties, instead of their usual red ones, while out making service calls this month. Spreading awareness for an important cause is just another way business ownership serves as a vehicle for doing great things! Thanks to The Woodlands Online news for providing the full the story.