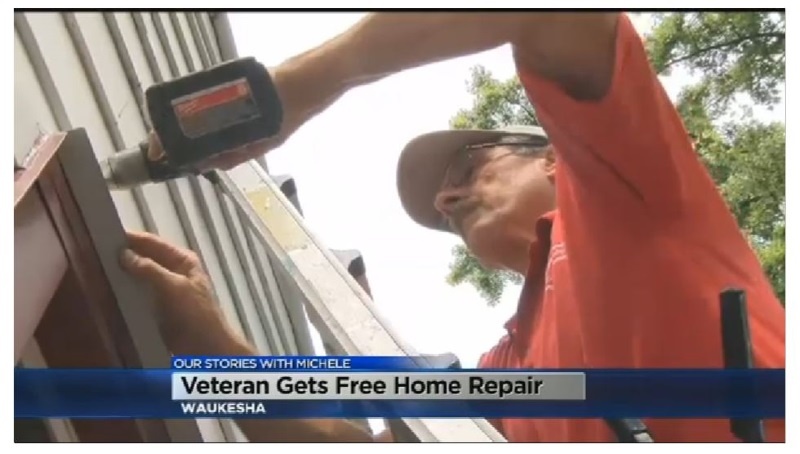 As part of the national effort by Mr. Handyman franchise owners, Mr. Handyman of Waukesha and North Milwaukee spent the day fixing up the home of local veteran, Bruce Cummings.
We thank WDJT-Milwaukee for the story.
Watch now as Mr. Handyman is highlighted as part of the Our Stories with Michelle segment on CBS Channel 58 in Milwaukee.