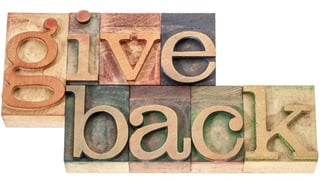 Ask many franchisees who are part of the Dwyer Group family of brands, and they will tell you that having the opportunity to give back to their communities is one of the more treasured benefits of business ownership. As part of a franchised brand, it's even easier to be a part of something bigger, and make a lasting impact.
Two Dwyer Group brands are in the news today for their contributions to public service.
For Molly Maid, it's a cause they've felt passionately about for 20 years. For Mr. Handyman, the Annual Day of Service continues to wow various people and organizations in need.
Fox 5 KVVU-TV reports today that Molly Maid has been supporting victims of domestic violence since 1996, and is the only residential cleaning franchise to create a 501(c)(3) non-profit organization, the Ms. Molly Foundation. Since the foundation's inception, it has raised nearly $2.5 million for local shelters that support victims in the communities Molly Maid serves.
As mentioned on AmericanTowns.com, and as part of the 9/11 National Day of Service and Remembrance, staff from Mr. Handyman of Richmond will offer handyman services on Friday, Sept. 9 to three local charities, without collecting a single penny in labor costs. This marks the eighth consecutive year Mr. Handyman franchisees nationwide have rallied around the cause, donating a combined 5,600 hours of labor to groups in need over the past seven years.