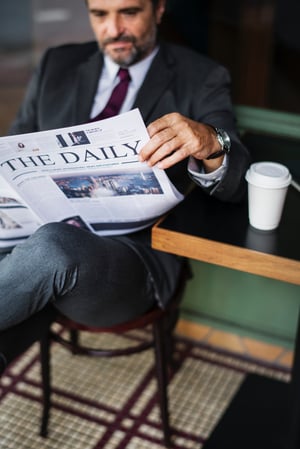 Franchising is an attractive option for frustrated folks working long hours in jobs that aren't fulfilling.
Switching careers long before retirement age needn't be frightening.
It can bring a sense of relief to those who have been putting in grueling hours with limited control over their schedules, earnings and growth.
That's why franchising is worth exploring, says Rebekah Reynolds, an internal franchise consultant to Neighborly's 14 brands. Most would-be franchisees that Reynolds advises are in their 40s, though some are in their late 30s.
"They are tired of corporate America and earning money for someone else," she says. They may also feel they've reached a plateau and seek work that's more challenging.
What would cause someone to leave a comfortable job with a consistent paycheck and predictable hours? "I like to narrow it down to the ridiculous," Reynolds says. The reason can be as simple as a lack of passion for the work.
For many considering a career change, it's a matter of working 60 to 80 hours a week—with little time for family, kids' activities and vacations, Reynolds says.
Related: How to Know When to Quit Your Job, and then Do It
"People have a clear picture of where they want to be when they retire," she says, "but their current career isn't the vehicle to achieving their dreams."
The "archetype" of the person Reynolds works with "knows their job is not the end-all-be-all." People want more time, money and flexibility, yet many are leery of change. They fear the unknown, she says, quoting Robert Kiyosaki's book, "Rich Dad, Poor Dad." Kiyosaki writes: ""The primary difference between rich people and poor people is how they handle fear."
The skills factor
One common concern among folks considering a franchise is whether they have the transferable skills necessary to join a home services brand. Franchisors look for communication, sales, leadership and other soft skills that many learn through experience.
Shop owners can be as "hands-on" as they like, says Max Mawhirter, a franchise developer for Glass Doctor. Some potential and new owners "operate from a supervisory position and find quality technicians to do the work." Those with a management mindset, Mawhirter says, understand that they can increase business by focusing on operational systems, hiring and new markets.
Though the franchise model isn't for everyone, Reynolds believes it's "the best conduit to achieving goals." People can dictate how quickly they implement processes and reach their objectives.
"There's an autonomy about being your own boss, making business decisions and controlling pay and success without reinventing the wheel," Reynolds says. "We are huge advocates of small business, but the challenge is there's no safety net or support. A franchise has the brand recognition and systems to help people stay on course."
A well-aligned franchise allows people to define their goals and answer to themselves. It helps people fulfill their potential, Reynolds says.