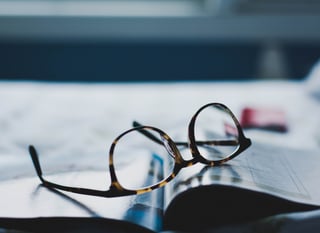 Successful businesspeople can embrace learning at any age.
Learning keeps people young. In this piece we explore three inspiring examples of lifelong learning and business success.
Carol Kivler should know. At 67, Kivler recently enrolled in college—again. "I'm rewiring myself for retirement," says the executive business coach and owner of Kivler Communications. "I'm in a three-year degree pastoral ministry program. I want to minister in nursing homes."
Kivler, a mother of three adult children and grandmother to seven, says small-business owners must be confident that they can learn at any age. "Whatever we focus on, we attract. If you're focusing on being too old to learn, then you won't be able to do it," she says. According to Kivler, life is 85 percent attitude and 15 percent skill. "People talk themselves in and out of things constantly."
Business owners mustn't ignore the constant change of technology in business, either. Learning new technology is crucial, or you'll be left behind, Kivler says.
It's never out of style
Bob Burg, speaker and co-author of the international bestselling book, "The Go-Giver," agrees. He cites the example of Ray Kroc, who founded McDonald's at 53. Learning is never out of style for professionals, Burg says. "When we make learning a joy for its own sake, the result is we are continually improving."
RELATED: 4 Traits Entrepreneurs Need For Success
Burg says franchise owners—and those considering the franchise model—have shorter learning curves because proven processes are already in place. "How-to principles have predictability … you don't have to reinvent the wheel," Burg says. He also notes the importance of developing leadership acumen. "When you have employees of different ages and different backgrounds, franchise owners learn people skills, too."
Learn by example
If you're still skeptical about the possibilities of learning at any age, consider the story of Raj Kumar Vaishya. The 98-year-old man from India recently passed the master's examination in economics. Vaishya earned his undergraduate degree in 1938 and a law degree in 1940. He says family responsibilities prevented him from pursuing his master's. According to news reports, Vaishya calls his dream "long-cherished."
Vaishya's message to young people: Never accept defeat. "I want to tell them not to get upset and depressed. There will always be opportunities for those who believe in themselves," he says.