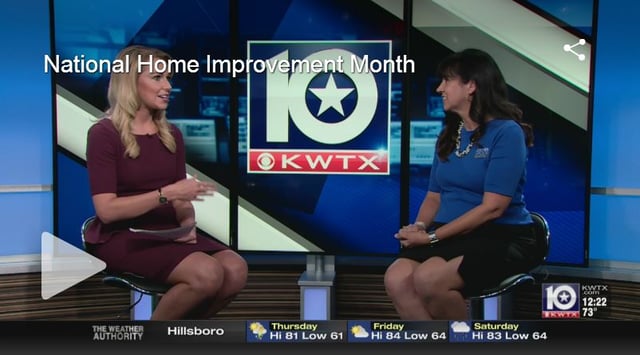 For Mary Kennedy Thompson, business is about people. It's about serving the people in business, serving the customers of those businesses, and serving communities in general.
Kennedy is the Chief Operations Officer of the Dwyer Group and she will be the first to tell you that business is all about the franchisees. You'll hear her say, "You don't need a title to be a leader." She is humble and appreciative, an absolute professional, and any chance she gets to talk about the Dwyer Group of brands franchisees and customers, she does it.
A perfect example was last week when she was asked by KWTX Channel 10, to speak during a segment about how to feel safe and knowledgeable when having a home service technician to your home for a repair service.
"I'm very biased," Kennedy laughed. "I believe in branded companies that have a system for doing things, like Mr. Rooter, Mr. Handyman, Mr. Electric, Mr. Appliance. They teach the system for how to take care of the customer."
Take a look at the segment here. Not only does she offer useful advice to consumers on the subject at hand in a general way, she also takes the opportunity to speak to Dwyer Group brands specifically.
The Dwyer Group is an international operator of multiple home service brand concepts, each designed to maintain, repair and enhance the home. Dwyer Group brands are in every state in the country, as well as the UK, Ireland, Germany, Austria and Portugal.
So what makes one franchisor stand out above other franchise operators? Of course the systems in place must work well for franchisees, home-office support must be top-notch, and customer service reigns supreme.
What else?
How about "Who is running this operation, anyway?" Well, at the Dwyer Group, there is a culture of "TEAM" like no other. The Leadership team at the Dwyer Group is a collection of men and women who are experts in what they do—and they do it all in a way that creates a culture of taking care of franchisees FIRST.