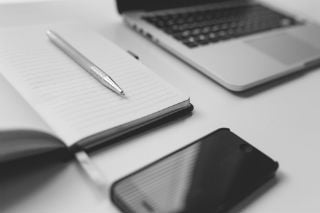 It's common for small business owners to believe they don't need to generate leads within their local area, and can simply rely on word-of-mouth for referrals. That's where they are wrong. Lead generation is required by all types of businesses, even if you're the franchisee of a multi-million dollar franchise. Check out these smart but simple techniques that may help you capture more leads.
Capture as Many People as Possible through Lead Generation Strategies
As a home service business, you're going to come into contact with a lot of people. It's vital that you are capturing the data of all these customers, their friends, and their family. Train your employees on the process of capturing leads, and emphasize just how important this is for the business to grow. You can capture leads by offering trials, discounts, and coupons, either online or in person. Or, ask customers to fill in forms so you can benefit from useful pieces of information that allow you to make important business decisions.
Build Partnerships with Other Businesses
In the home service industry, there are a plethora of different business models, including handyman, garden, and cleaning services. Use this to your advantage by creating partnerships with other businesspeople in your local area. If you can both capture leads and share them, this will increase your database dramatically, providing you both with more sales, without treading on each other's toes.
You can also recommend these other businesses to your customers, building customer loyalty for both brands. And the most important thing is – you're creating added value for your customers. You're taking the hassle out of having to find other home services in the area by recommending each other. You could even join forces with your local advertising campaigns – especially if you're both operating under the same franchise umbrella and receiving the same franchising support.
Use Social Media
Social media marketing is fundamental to the majority of businesses, and is a place you can build relationships with customers. Social media enables you to create trust around your brand, whether you're sharing the latest offer, a blog post, or an inspirational quote. And, it's a great way of capturing more leads and staying connected with these new customers. Don't forget to research the demographics of the users to find out which platform is best for you (Pew Research Center have created a handy guide for this), and monitor your posts so you know which ones are generating the most leads.
Create a Successful Referral Strategy
Even though you can't rely solely on referrals, they're still an important part of your business. Incentivize your employees to gather referrals when they've finished a job for a client, because this is the best time to capture these. Ask customers to share their thoughts on social media, your website, or through a customer satisfaction survey, which you can use in your future marketing efforts for more lead generation.
As you can see, you don't have to spend thousands of dollars on lead generation. Rather, focusing on how you're executing your strategies and establishing processes will enable you to grow your home service franchise.
Hear more about the marketing activities and campaigns used by the Dwyer Group by visiting our individual brand pages.