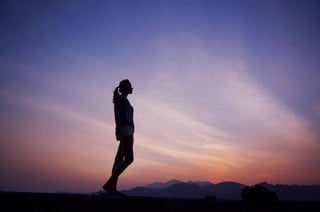 Two franchise owners tackled learning curves in plumbing and electrical ventures while maintaining a work/life balance—'raising babies and businesses.' Today, they have hit their stride.
Technology, math and trucking are among the fields struggling to attract—and retain—female employees. Dwyer Group home service businesses encourage women business owners, leadership and technicians.
Recently, an engineer at Google made headlines for posting a "manifesto" about the biological differences between men and women that prevent gender equality in tech. Google fired James Damore for his post, which has stirred conversation about the treatment of women in male-dominated industries.
How do women fare in plumbing and electrical businesses? There's a learning curve that involves not only business processes but interpersonal communication about respect and expectations.
Two prime examples
Christine Kainz owns Mr. Electric of LaCrosse (Wisconsin) with her husband, Scott. The former nurse says the need for a work/life balance and Scott's desire to be self-employed led her into the franchise.
RELATED: Dwyer Group Awards 2017 Women in the Trades Scholarships
"I had a huge learning curve but found out that taking care of people doesn't change no matter what your profession. It's organizational," she says. "Before I joined Mr. Electric in 2013, I talked health care needs. Now, I can talk about the safety of customers."
The same desire for entrepreneurship—and handling the needs of children and a business—piqued an interest in Saunda Kitchen. She and her (former) husband Paul, opened a Mr. Electric franchise 20 years ago. Since then, they have been jointly operating a Mr. Rooter shop in Sonoma County, California.
Kitchen concedes that her associate's degree—and managerial experience at a microbrewery—did little to prepare her for owning a business.
Three crucial elements
Both women's achievements in franchising are inspirational in three key areas:
Customer service: Kainz says she brings a fresh perspective to how customers feel when service technicians invade their home.
"If a customer says we didn't clean up, that makes me feel mad, too. I know how I feel when we have contractors in our home. I also understand what it means to be an employee and have to stay late until something is safe or functional."
Kitchen says she relates to the Dwyer Group's avatar of their ideal customer, which is necessary for superior service.
"I am our customer avatar. I have high expectations on how houses should be taken care of and how I like to be communicated with," she says. "These are the skills a woman brings to the field."
Kitchen says 99 percent of the technicians are male and 85 percent of customers are women who are making buying decisions about the plumbing in their homes.
"I teach, show and lead teams that this is how our customers see us. It has paid off in spades," Kitchen says.
Respect: Kainz's willingness to tell staffers that she didn't know the "language of electricians and how long things take" gained their respect. She coaches male employees about taking time to educate homeowners who "probably don't know the terminology, either." Kainz also offers guidance on home safety concerns from a female perspective.
Kitchen says she and Paul had to learn respect for the Dwyer Group's processes when they bought their first franchise.
"We wanted to change the whole system that the Dwyer Group had set up. It's common for franchisees to pay for a system and then want to change it. We had to become early adopters of a model that worked," Kitchen says.
A newfound sense of reverence also came from hiring and working with men. In the early days, Kitchen says she has used a jackhammer to break concrete and has loaded equipment onto trucks.
One of her first management decisions was to fire a male employee who was "too aggressive and chauvinistic" about having a female manager. Until they learned how to hire the right people, there were learning curves, Kitchen says. The Kitchens' franchise now has 30 full-time workers, with low turnover.
Kitchen's expertise has evolved into professional and personal development. She helps the predominantly male team to see things they didn't recognize in themselves.
"I ran weekly meetings based on the Dwyer Group's values, like spiritual, financial and physical alignment. I would teach something that wasn't plumbing related, like communication with a spouse and college savings," she says, "but I had to chase the techs around to get them into the meetings. Now, I love and enjoy Tuesday mornings with our managers, plumbers, customer service reps and laborers. Everyone shows up."
A "can-do attitude": Both Kainz and Kitchen say they don't see gender barriers in their respective businesses.
Kainz—who has four children under age 12—grew up with two sisters. Early on, her father instilled in her that "you can do anything."
Kitchen—who has raised five children while on her franchising journey—says people "still seem confused" when she says she owns a plumbing company. It doesn't bother her, and she relishes the visionary role she now holds at Mr. Rooter.
"We raised babies and businesses," she says.