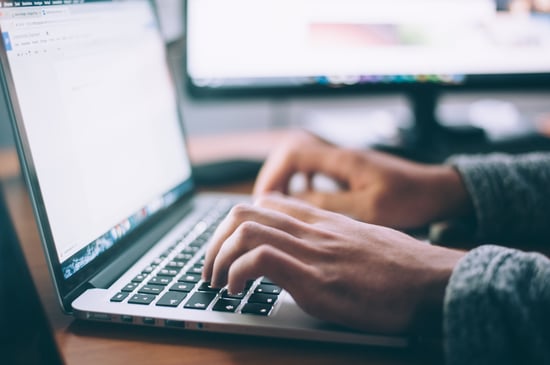 Photo by Glenn Carstens-Peters on Unsplash
Starting a new business takes dedication and hard work. No one makes an investment like that and then wants to see their business fail. But when the economy takes a sudden downturn into a recession, failure is too often the case. But it doesn't have to be inevitable. If you want to start a business that is recession-resilient, look no further than the home services industry and Neighborly® brand franchises. In this step-by-step guide, we'll explain how to start a service business that can not only withstand a recession, but may even out-perform businesses in most other industries.
Step 1: Choose the Right Service
Starting a recession-resilient business starts with choosing the right service. To minimize risk, you should choose a franchise in an industry that shows steady growth even in challenging economic times. In 2020, home services franchises outperformed franchises in all other industries, and in the second quarter became the number one industry for new franchise inquiries. This popularity is no doubt due to the essential services that businesses in this industry provide, services that are in more demand now than ever before. Neighborly brand franchises, in particular, have continued to see steady growth despite incredibly challenging economic conditions. That more than anything demonstrates the staying power of these businesses.
Step 2: Invest in an Established Business Model
When starting your own business, you have two options: build your own start-up business from scratch, or invest in a established business model. While it is possible to be successful either way, there are some real advantages to choosing to invest in a home services franchise business. For example, not only do most home service franchises offer in-demand services to their communities, there are usually far fewer barriers to entry than franchises in other industries. Home service franchises are easier to scale up or down as needed, making them resilient to unfavorable economic conditions. National franchises like Neighborly's home service businesses come with built-in brand recognition, professional marketing materials, and comprehensive training and support.
But perhaps the most valuable advantage that a franchise has to offer is the proven business model. Dan Gibbs, owner of a Mr. Handyman® franchise, agrees. "I felt like the franchise model provided a good balance where we could be our own owners and own our own business," he said, "but not have to re-invent the wheel or come up with processes and marketing materials and websites." During a recession, you want to know that you are doing all of the right things to keep your business growing. When you invest in a Neighborly franchise, you will always know exactly what to do to accomplish your goals.
Step 3: Take Action to Reach Your Goals
With so many benefits, it makes sense to give a home service franchise a closer look. But you should choose a franchisor that is a respected name in the industry. Neighborly's franchise opportunities are consistently ranked among the most recession-resilient businesses because of what we have to offer our franchise owners. But don't take our word for it. When you contact a Neighborly franchise advisor, you will get an in-depth look at what makes us different from other franchise opportunities. Then, we will guide you through the rest of the process, ensuring that you have all of the information and support you need to start a recession-resilient service business of your very own.
Are you ready to learn more? Contact us today to get more information about Neighborly brands and our unique franchise opportunities, or call (800) 700-0022 to speak to a franchise advisor.