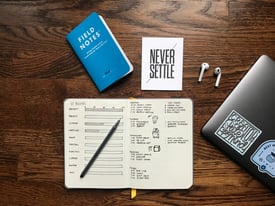 Owning a successful business takes hard work. When it's done correctly, the self-employed can find additional hours—even extra days—to do more of what they cherish.
Successful shop owners know how to get things done through other people.
Don Dwyer Sr., founder of Dwyer Group (now Neighborly), shared some timeless advice years ago with a young franchisee named Robert Tunmire.
"You can't grow your business if you're out there on the truck doing the work," Tunmire remembers Dwyer telling him. Tunmire, who is now executive vice president of Neighborly, says Dwyer taught him to change "his map of the world" and view sales and other activities through a fresh lens.
Many franchisees are busy, but their focus is on the wrong tasks, Tunmire says. "As a franchisor, we look at daily roles and responsibilities differently." Teaching owners to delegate is crucial, he says.
The danger in doing everything yourself is that you "wear yourself out without a quality of life," Tunmire says. "We don't want people to figure out how much you can get done in a day. You have to figure out how much you can get done through other people."
Related: 5 daily habits of one highly successful person
Sage advice
Small-business expert and author Michael Gerber recommends that entrepreneurs work on their business, not in it. Tunmire says Gerber's philosophy ties nicely into the franchise model; owners are taught to follow the systems and processes that are already in place.
"Time management is a foundational tool," Tunmire says. Neighborly focuses on six key areas of life: spiritual, physical, mental, social, family and financial/career. "We help people set clear objectives in each area and design their life so they can be more organized and fulfilled."
As with any new skill, becoming adept at time management takes patience. Owners who manage their schedule also control their destiny, Tunmire says. They can easily attend their child's game or activity, or they might participate in networking and community events.
Tunmire says Neighborly teaches people to build a business. The owner is not the business; the systems and processes are the business. That's the benefit of being a franchisee, he says.