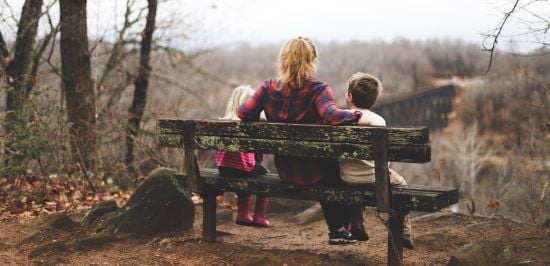 Photo by Benjamin Manley on Unsplash
If you've been wondering how to leave your corporate job, chances are those thoughts have created some conflicting feelings. On the one hand, corporate jobs may offer relative security and predictability. On the other hand, you may be feeling stuck, overworked, or unsatisfied. Studies have shown that corporate jobs often don't provide the freedom employees crave to use all of their skills, pursue their interests, or achieve true professional growth. But it's more than that. In the U.S., statistics show that 85.8% of men and 66.5% of women work more than 40 hours per week, a sharp increase in the last two decades. But the unfortunate fact is that all those extra hours have not resulted in higher wages – just the opposite. All of this often prevents employees from spending quality time with family members and overall poor work/life balance.
Find Your Why
If this sounds like your current situation, it may be time to take an honest look at why you are staying in your corporate job, and what reasons you may have to leave. If your current job has you stuck so deeply in a rut that you've lost your motivation, or perhaps have even stopped setting professional goals for yourself, those reasons alone may be your motivation to make a change. But there are many reasons to leave a corporate job, not all of them a desire to escape. Perhaps you would like to have more flexibility in your daily schedule in order to spend more time with your family or your spouse. Perhaps you would like more time and opportunity to get involved in your local community. Or maybe you would like a chance to see the direct result of your hard work, knowing that your daily efforts are generating profits that you get to keep.
Be Your Own Boss
One of the top reasons people leave their corporate job is to start their own business. But starting a brand-new business from the ground up is expensive and time-consuming, not to mention carries a high risk of failure. If your main reason to leave your corporate job is to have more time, and to be able to decide when and how hard to work, a start-up is not the way to go. The same is true for many of the other key reasons to take a different professional route, things like greater financial stability, higher earning potential, a chance to feel empowered and engaged, a way to use neglected skills, and the freedom to pursue your interests and dreams.
Get More Support with a Franchise
Unlike start-ups, investing in a franchise can help you turn your reasons into realities. No matter what your reasons for leaving your corporate job may be, your first step is to define those reasons for yourself. You can then use your reasons, your "why," to create a vision of what you would like to do instead, to set some clear, actionable goals, and start identifying the steps you will need to take to achieve them. For example, if your main reason for leaving your corporate job is to have more time for your family, your goals might include having more control over your work schedule. Few employees have enough flexibility to change their work day around enough to allow them to be present in their children's activities, much less spend quality time going on vacation together or other family events. However, this kind of flexibility is possible when you own a franchise business.
Partner with the Experts
Leaving the corporate world to start a franchise business may seem a bit scary at first. After all, if you've never owned a business before or have never been part of a franchise before, you have many questions about how wise it is to leave your corporate job behind. However, unlike a do-it-yourself business start-up, a franchise business is designed to help you learn how to own and operate a successful business, offering training and support that will eliminate those unknowns and give you a clear path forward. Neighborly® brand franchises, in particular, have the tools and support to set you up for success from day one. Our home services brands are among the best franchise opportunities available, and can make transitioning from a corporate employee to an independent franchise owner much easier. Discover which Neighborly brand is a fit for your skills and goals – contact us today!