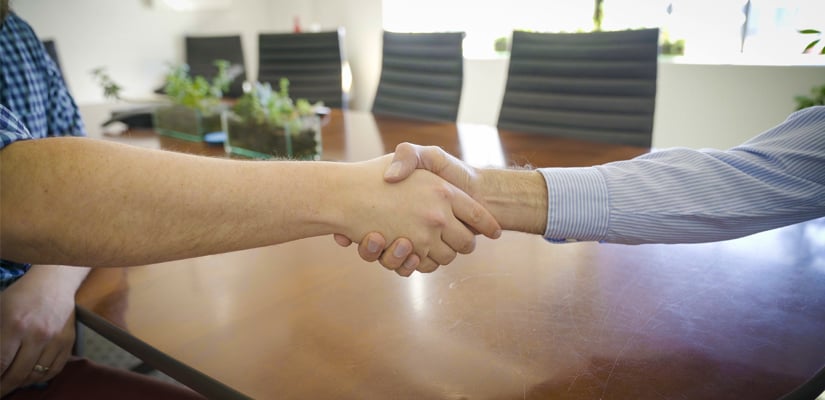 In the service industry, "how to improve sales" may be a challenging question to answer. Unlike selling commodities – tangible products that customers can see and touch – selling services is more abstract. For example, when someone decides to buy a new television, they can visit the store and check out options in person. They can compare features like picture quality and price using their own eyes and ears. When people are considering spending their hard-earned money on a service – from house cleaning to plumbing to landscaping – decisions are based on impressions. Which companies invoke trust? Which ones seem like they offer the best value, the best workmanship? You can improve sales process by ensuring that your marketing establishes your services as the best possible choice.
Preliminary Steps to Improve Sales Process
Before getting into service-industry specifics, consider these general marketing strategy tips:
Ensure you have a solid marketing framework in place. Identify your key selling points – what sets you apart from your rivals – and make sure that your entire staff is on the same page. Everyone should be able to articulate the company vision in his or her own voice.
Determine how to monitor sales performance. Track lead-generation events (emails, phone calls, direct mail, etc.) and engagement data to figure out if your marketing efforts are effectively reaching more customers.
Work hard to maintain existing customer relationships. Establishing and maintaining a good rapport with clients is essential, as they can spread the word about your service. Follow up with them often, be responsive to concerns, and offer regular promotions and incentives to keep those customers coming back to you.
Stay connected to your community. Participate in local events and organizations to meet new people, promote your business and find opportunities for referral business.
How to Improve Sales in Service Industries
Whether you provide personal training, financial consulting or home maintenance services, these items will help you improve your sales process.
Do not underestimate the power of online reviews! A 2018 BrightLocal survey found that 86% of consumers read local business reviews and that more than half of consumers will only buy from businesses that have 4- or 5-star ratings. Encourage happy customers to post online reviews on Google, Yelp, Home Advisor, social media, and other local listings.
Respond promptly to any messages from both existing and potential clients. Whether it's a thank-you email or a negative review, a professional response instills confidence and sends the message that you value the person who reached out. After all, 89% of consumers read businesses' responses to reviews before deciding to purchase from that business. Whenever a customer contacts you, respond immediately to thank them for their positive or negative feedback.
Word-of-mouth advertising is important too. Don't assume that happy customers will automatically tell their friends and family about you. Instead, ask directly for leads and referrals. You may want to offer incentives for referrals, such as discounts or entries into random prize drawings.
When meeting with established or prospective customers, be relaxed and personable. Establishing a personal connection is especially important in service industries, as you cannot rely on a product's features to do the selling. Take a few minutes to ask about their lives outside of work – professional, genuine small talk. People naturally want to do business with people they like.
Ask lots of questions. Whether meeting with new customers or repeat clients, be sure to ask questions to determine their unique needs. This will help you be seen as someone who genuinely cares about their happiness rather than someone who just wants their money.
Anticipate common objections so you are better prepared to offer clear, compelling counter-arguments. For example, if you are selling thermal windows, customers may object to the price. You can offset their concerns by sharing statistics that show how much money they can save on energy.
Consider offering up-front, flat-rate pricing for services. Many consumers are leery of service businesses that have limited price transparency. Customers will feel more confident choosing your business if they know what the cost will be ahead of time.
Make sure that your website and social media activity promote the value of your services and consistently highlight your selling points. Use quality photos and provide up-to-date, relevant information that complements your services. Keep things fresh by frequently updating content, which not only shows customers that you're an active business but is also a great SEO (search engine optimization) tactic.
Improve Sales Process through Franchising
Some franchisees have the marketing power of a nationally known brand behind them, while others work with a smaller, regional franchisor. If you want the resources and structure you need to help improve sales process, franchising with a national brand may be a great route for you. If you're in the home service industry, consider converting your existing business to a Neighborly franchise. We offer many franchising opportunities in 12 (and counting!) home service industries. Beyond the national name recognition that comes with owning a Neighborly franchise, our franchisees get top-notch support like this:
Level up now! Join the Neighborly family and take your business to new heights, keeping your independence intact. For more information, reach out to a Neighborly franchise development expert online, or call directly at 888-387-8018.