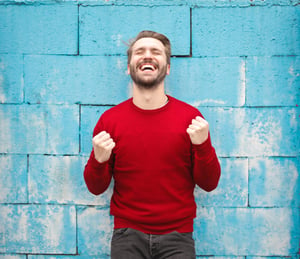 Success leaders share tips on how to end the year on a high note and build enthusiasm for what lies ahead.
"Time flies."
It's a favorite topic of conversation for many, especially during the holiday season.
Yes, folks are reflecting on how fast 2018 has come and gone. Successful business professionals, however, ponder for a moment. Then they focus on what's to come.
Leadership author and consultant Lolly Daskal recommends a "year-end checklist" with topics ranging from listening and respect to vision and culture. "You need to see what you did this past year and where you want to go in the new year," Daskal says. She believes, however, "the best leaders know that progress isn't something you check once a year." Continuous improvements are essential, Daskal notes.
Related: 5 daily habits of one highly successful person
Business leaders and coaches agree, explaining that small setbacks are steppingstones along the entrepreneurial journey. Emily Rekstis, a freelance lifestyle writer, says having plans that don't come together is a part of life. "You have to be willing to accept and overcome any setbacks. You should know this heading in—you will fail on many days—but the key is to keep going," she says. "Don't get discouraged because you didn't 100 percent follow your plan."
Rekstis cautions there's a common mistake that well-intentioned people make with goals: "Setting crazy-unrealistic goals is one of your first blunders on your path to failure."
One tool that can be helpful this season is a SWOT analysis. A review of strengths, weaknesses, opportunities and threats can be beneficial in any stage of business because it can shed light on how leaders make decisions.
Taking action
What can entrepreneurs and executives do to reenergize for 2019? New shop owners may want to hire their first employee. Neighborly® encourages folks to first consult with experienced franchisees, a trusted accountant and an attorney. Also, finding new networking opportunities and building your personal brand are important as well.
A positive mindset—sprinkled with a sizable serving of willpower—is crucial for success, says Brian Tracy, an international author and speaker. Tracy—an expert on sales and motivation—says prioritizing specific goals along with their positive outcomes "shows you the full stakes of success." Focusing specifically on how your endeavors will improve your life and the lives of others is imperative. "You'll have a clear sense of why [your goals] are valuable," Tracy says.