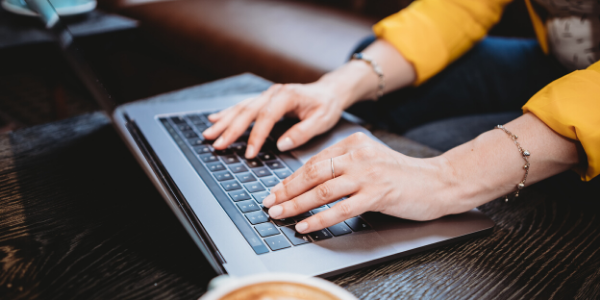 Photo by Alizée Baudez on Unsplash
Technology is woven into our everyday lives. In today's digital world, the right technologies can help us achieve a better work/life balance. This is especially true for business owners, or anyone who is aspiring to own their own business. Few employees with demanding careers have the ability to establish healthy boundaries and achieve the quality of life they really want. But as a business owner, such things are entirely within your grasp. In fact, technology may just give you the competitive edge you need to make your business a trusted household name.
Communication
It's no secret that a successful business depends on good communication. Connecting with current and future clients, associates, other business owners, and community leaders are all important to growing long-term success. The great thing is that technology can help business owners achieve all of these things. For example, many consumers prefer to hire someone they feel they know. As a business owner, you can encourage consumers to get to know you better through phone calls, social media posts, and even video chatting. The same thing is true for employees. Technologies like video messaging can help you be more personable and available without taking time away from other areas of your life.
Organization
Another key to running a successful business is good organization. As a business owner, you will always have a list of things to do. These days, technology offers many great ways to keep track of to-do items and manage tasks for team members working in various locations. You can even manage your invoicing and payments, often right from a mobile app. Using the right platforms, you can create and keep track of priority tasks, know when they are completed and by whom, ensure your invoices are sent and paid on time, and much more. In this way, you can use your time and delegation skills effectively to keep your business growing in the right direction while preserving a good quality of life.
Online Presence
Finally, all businesses need a good online presence these days. Public relations have gone digital, making customer reviews an essential part of staying preferred and relevant. This is another great benefit of technology for business owners. Apps and customer review websites have made it easy to request and receive feedback on your services, helping you build a reputation for quality. Customer feedback is one of the most valuable tools a business owner needs to keep improving on every aspect of the business. But it doesn't need to take a ton of time or effort. With technology, you can build trust and positive business relationships more efficiently than you ever thought possible.
Finding the Right Fit
With so many different technologies available, the hardest part of using them for your business may be choosing which ones are best. Perhaps this is why investing in a franchise is such a great option. When you choose to invest in a franchise for your new business, you also invest in the technologies developed, sourced or vetted by the franchisor. These technologies have been tried and tested, ensuring that they are exactly what your new business needs. In fact, when you choose to start a franchise business with one of Neighborly's brands, it includes all of the best tools and systems available. That makes true work/life balance entirely within your reach.
Would you like to learn more? Visit our website to explore Neighborly brands and check out each unique franchise opportunity we offer, or contact us to speak directly to a franchise advisor.