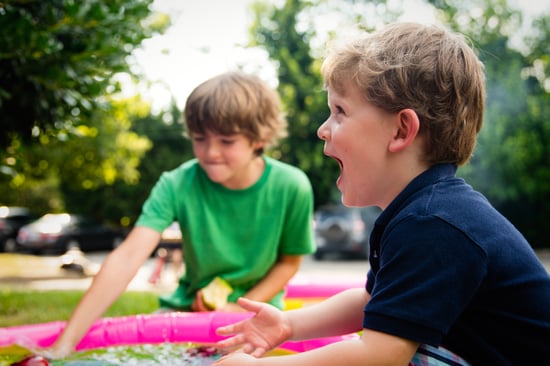 Photo by Ashton Bingham on Unsplash
If you are balancing both a career and a family, you already know that any career choices you make will have an effect on them. Starting your own business is no different. Just as you may not know exactly how a new job will impact your personal life, it can sometimes be difficult to gauge how the challenges that come with starting a new business will affect your family. New businesses come with many unknowns, from how much time it will take away from your loved ones to whether or not your business will survive that first year. However, when you choose to invest in a franchise business, you will have far less uncertainty about these things. This is because when you choose to buy a franchise, it comes with the support you need and established systems you can rely on. In fact, starting a franchise could have a positive effect on your family. Here are a number of ways that could happen.
Opportunity to Leave a Legacy

One of the best things about starting a franchise business is the opportunity to leave a legacy for your family. In fact, being involved in a family business venture can help you teach your children the value of hard work and teamwork. You will know that everything you put into your business can benefit your family now and in the future. In fact, your business may just set your children up for success in their own lives down the road. Starting a new franchise business may also bring your family closer together.
More Family Time
Many careers can take away from quality time with your family. While owning a franchise business also requires a lot of time and effort, there are important benefits to business ownership you simply don't get when working for someone else. As a business owner, you have more flexibility to make time for your family when you need to. You can plan your day around both your business and your family, ensuring that you don't have to sacrifice your family time to advance in your career.
Setting an Example for Your Children
One of the most important things you can do for your children is to show them how hard work pays off. As a franchise business owner, you will be able to show them how to set and achieve goals. You can also demonstrate to your family what it takes to achieve a dream, and that they are not only possible, but potentially profitable to pursue. These are incredible lessons that can help your family members succeed in their own lives as well.
Community Involvement
There are few things in life that create more opportunities to get involved in your local community than becoming a business owner. Not only will your business create jobs and increase the local tax base, you can also help address some of the greatest needs in your community in a significant way. Community involvement will benefit your family, too. By getting them involved in your community activities, you can help them learn the value of working together to improve the lives of those around us.
Consider a Family Friendly Neighborly Brand Franchise Opportunity
With so many potential benefits for your family, you now have important reasons to invest in a franchise opportunity. Still, it's important to have your family's full support before making the leap to business ownership. It's also important to make sure that you choose the best franchise opportunity for you. Would you like to learn more about one of the best franchise organizations in the business? If so, visit our Neighborly brands website and check out our many franchise opportunities, or call (800) 700-0022 to speak directly to a franchise advisor.