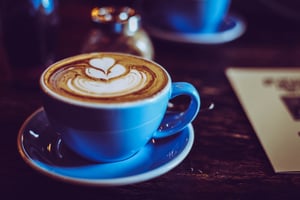 From wellness programs, pet bereavement days and craft beer on tap, employers are offering creative perks to attract—and retain—workers.
The days of standard dental plans and embossed gold pens at holiday parties are history.
Photo by Laureen Missaire on Unsplash
Ten years after the Great Recession, unemployment is low, and candidates, not companies, are driving the job market. For the past several years, workers—especially young adults—have shown a preference for "comfort over cash." Consider the range of incentives below that organizations offer to satisfy a diverse workforce.
Plentiful benefit packages. More than 60 percent of U.S. workers say "better than average pay and benefits" is a leading workplace differentiator. Paternity leave, coverage of pre-existing conditions and behavioral health services are important to employees. According to iCIMS, a recruiting software company, some 90 percent of full-time employees believe that companies with nontraditional benefits are more likely to recruit top-tier talent.
Marketwatch.com reports: "[E]mployers are moving away from salary and focusing more on 'lifestyle' benefits. Luckily, so are employees." A recent survey found more than 85 percent of employees would "consider a lower-paying job to get perks like better health insurance and more flexible hours."
Convenience—and time to de-stress. Many folks appreciate an assigned "prime" parking space for a month, dress-down days and permission to (occasionally) work from home. Eighty percent of workers say they feel stress on the job, and one way to ease the angst is with mindfulness programs. An estimated 40 percent of companies offer mindfulness, a practice that encourages individuals to be fully present in the moment with "an attitude of openness and curiosity." Yoga and breaks for a quick nap are growing in popularity, too.
Food and fun. Communal workspaces and lounges with pingpong tables, video games and free snacks are among worker favorites. BusinessNewsDaily.com says California-based Patagonia, an outdoor clothing and equipment company, provides bikes, volleyball courts and on-site yoga for its personnel. "Employees are also encouraged to catch a wave or two in the middle of the workday: The reception desk posts daily surf reports and makes companywide announcements on especially good surf days."
Family-focused perks—including pets. Young adults who are starting or expanding their families understand the importance of a good night's sleep. Hulu, Indigo Books and Music and other employers are maximizing the sleep factor when trying to impress and keep millennials. According to Bloomberg, these companies are giving discounts or free "smart cribs" to employees. The $1,100 Snoo "promises new parents more of their most precious resource: sleep," reports Bloomberg.
Employers mustn't ignore pets either. Americans spend around $70 billion a year on their animals, and thousands of organizations include pet insurance in their benefits packages. A few companies also provide pet bereavement days. Nearly one-third of pet owners say they feel sadness over their pet's death for at least six months, says a post on HealthyPets.com. "It's clear that offering a paid day off is the compassionate thing to do."
A flexible culture. Researchers at California State University say employees want a work culture that supports true flexibility, engagement and work-life balance. Lindsey Trimble, assistant sociology professor at CSU Channel Islands, says people don't simply want policies about flextime and paid leave. It's the cultural beliefs around those policies that matter, says Trimble. Public recognition for a job well done, mentoring and tuition reimbursement are especially attractive to young adults.
Your franchise might not offer midday surf notifications, but you can still get creative in adding incentives for your staff. Share your thoughts below.