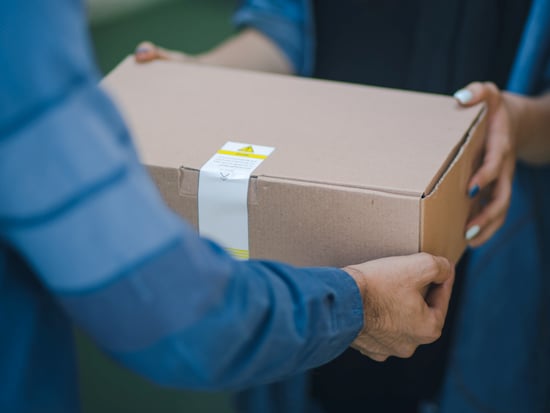 Photo by RoseBox on Unsplash
There are many good reasons to go into business for yourself. For many, these reasons include things like wanting to carve your own career path, have greater flexibility, or possibly make more money. But helping others and making a difference in your community are also among the top reasons to become your own boss. If these are the values that drive you, consider the benefits of a franchise business. With the systems and support that franchise businesses have to offer, you can fast-track your business ownership and, at the same time, fulfill your desire to give back to your community.
Social Responsibility
Social responsibility is an important part of owning a successful small business. As an integral part of your community, business owners know that they can have a positive impact on their neighbors, customers, employees, and more. But starting a business can seem daunting without the right support. This is why franchising is such a good business option. Most people know that a franchise business can help you achieve your financial goals. But a franchise business is also a direct route to making a real difference in the lives of those around you. As a Neighborly® brands franchise owner, you may discover a surprising number of opportunities to give back already set up and built into the brand's systems, such as Window Genie®'s Windows for Wishes, Mosquito Joe®'s partnership with Nothing But Nets, and Molly Maid®'s Ms. Molly Foundation.
Molly Maid Gives Back
The impulse to help others has long been a driving force for Molly Maid franchise owners, a Neighborly brand. Recognizing the nationwide problems associated with domestic violence, these owners started the Ms. Molly Foundation. In addition to raising awareness, through the Ms. Molly Foundation franchise business owners regularly collect and donate cash and needed personal care items to domestic violence shelters and safe houses. These business owners also often donate their time and cleaning services to ensure that those experiencing domestic violence have a clean, safe place to stay.
Help During Unprecedented Times
While giving back has long been a big part of being a Neighborly brand franchise owner, difficult times have created new and unique ways to do so. As communities have been impacted by recent events, franchise owners across Neighborly's family of brands have stepped up to help their communities. For example, Neighborly brand Rainbow International® franchise owners from Maryland to Kansas have been able to use their businesses to support community members, essential workers, and first responders in their community. One franchise office sanitized patrol cars for their city police force, while another organized a food drive for the local food bank. Franchise owners of another Neighborly brand, Mr. Handyman®, regularly donate their services to the elderly or those in need. By helping others with their home projects, these franchise owners are making a lasting impact on the lives of people in their communities.
In many ways, filling the needs of a community, both large and small, have become part of our new normal for Neighborly brand franchise owners. For example, when a Glass Doctor® franchise owner in Vancouver, Canada, learned that a local group of Girl Guides (like the Girl Scouts) were unable to sell their fundraiser cookies while in isolation, he bought hundreds of boxes to share with his own customers. Another owner of an Aire Serv® franchise in Fort Worth, Texas, makes weekly phone calls to their senior citizen clients. This owner checks to make sure each client is okay and volunteers to help them get food, medicine, and other necessary supplies. Even in such extreme circumstances, franchise owners like these are still doing what they can to help and care for the members of their communities.
Make a Difference as a Neighborly Franchise Owner
So why is franchising a good business option? For Neighborly brand franchise owners, the answer is because it allows you to make a real difference in the world. Are you ready to do your part? You can start by learning more about the many different Neighborly brands on our website. While there, be sure to check out each unique franchise opportunity. Or, give us a call at (800) 700-0022 and speak directly to a franchise advisor.