The franchise model provides tested tools and methods for family-business owners while affording them independence and fresh opportunities.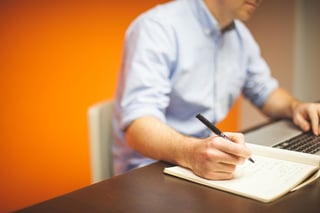 It's not easy for entrepreneurs to opt into a franchise and undergo a name change.
Egos and family legacies are tender things, after all.
"I talk with one or two people a week who object to franchising, because a lot of ego and emotion are attached to a person's name," says Richard Hanson, franchise developer for Mr. Rooter. "However, the customers don't typically care about the name of the business."
How do franchisees overcome those emotional attachments and reach new levels of success? Three factors are involved:
They recognize retirement as a clear, achievable goal. Owners of established businesses who are heading toward retirement realize they need a specific amount of money to sustain a certain lifestyle. Those who appreciate the potential earnings and growth that franchising offers can get past the name change, Hanson says.
They expect their family-run businesses will survive—and thrive. Many young people are reluctant to broach franchising with older relatives out of respect for their forebears and the memories associated with multi-generational businesses.
"Younger folks are afraid they'll insult their relatives by suggesting a franchise," Hanson says. "Yet once the conversation takes place, it's the older generation that has fast buy-in, because they understand they don't have to struggle to exist. They don't want their name to hold them back. That's usually a relief for everyone."
They use new tools that complement independent decision-making. Franchisors are accustomed to dispelling the misconception that franchisees are ruled with an iron fist. In actuality, franchising offers proven systems and processes to help entrepreneurs work efficiently and profitably.
"They use their discretion, but we know through research that the franchisees who use most of the tools we provide are the most successful," Hanson says.
With the number of independent businesses shrinking in the U.S. and abroad, consumers are more apt to hire contractors who get the job done quickly and affordably.
"Consumers see this as a positive, and once professionals understand this, they cross the threshold into franchising," he says.