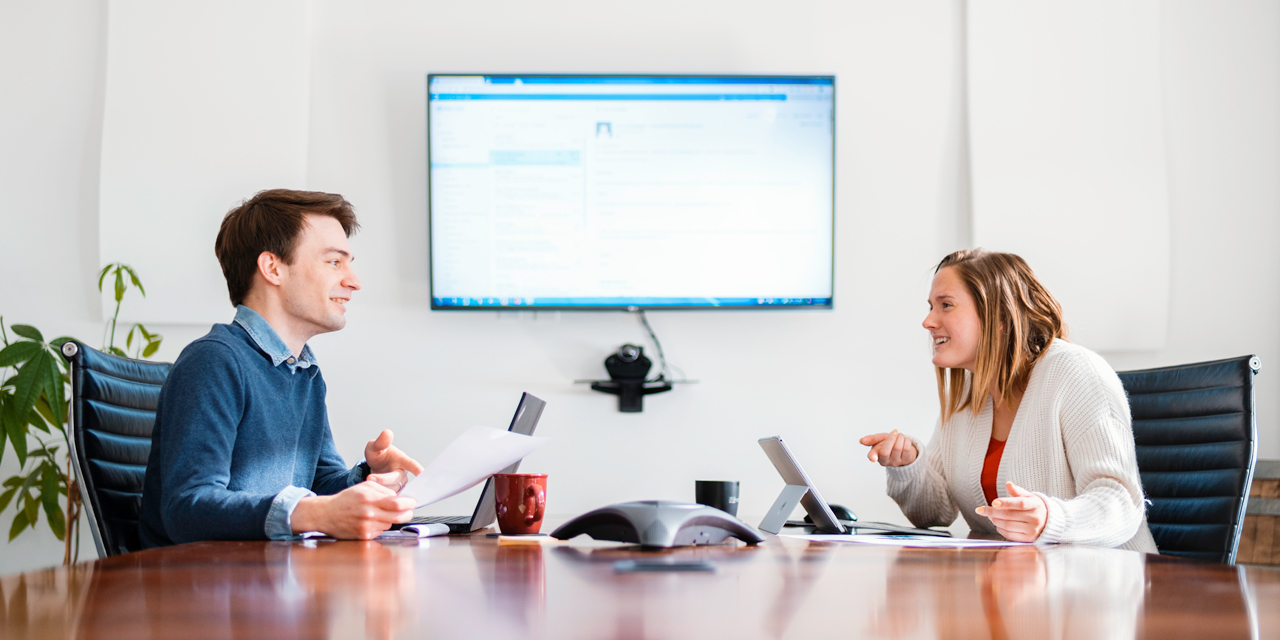 We've all heard that there are two types of people in this world, but the statement is usually followed by a punchline. According to former Harvard psychology professor Carol Dweck and a book she wrote on the subject, people really do fall into two groups: those with a fixed mindset and those with a growth mindset. Mindset is powerful. It can be limiting or expanding, which can impact a person's entire perception of their pursuits and determine what they accomplish. This is particularly interesting when exploring these concepts in the context of business ownership. If you own your own business or aspire to, here's what you need to know about fixed mindset vs. growth mindset.
Fixed Mindset
If a person has a fixed mindset, they believe the qualities that make up their personality and abilities are fixed, or they can't be altered or changed. They take their intelligence and natural talents at face value and don't usually actively work to improve or build them. They also tend to believe that a person's talent alone is responsible for any success they might have; therefore, little effort is necessary. These types of people tend to happy just as they are—or, if they are unhappy, they don't believe there's anything they can do about it. An entrepreneur with a fixed mindset may never fully discover their potential if they only stay in the lane they believe they're qualified for.
Growth Mindset
A person with a growth mindset believes that they can evolve over time and that every experience adds to their abilities and intellectual maturity. They think that whatever they lack naturally can be learned if they put effort and passion into their goals. They don't see failure as negative but only as a potential lesson to help them improve. Having a growth mindset is essential to being a successful and fulfilled business owner. Without taking risks and recognizing that you can always grow, you may miss out on personal and business growth. A person with a growth mindset not only understands this concept but also makes it their mantra.
Fixed vs. Growth Mindset: Which Do You Have, and Can You Change?
Now that we've walked through a fixed mindset vs. growth mindset, which camp do you think you belong to? Even if you've been stuck in a fixed-mindset rut, it's possible to change and see the benefits reflected in yourself and your business. If you surround yourself with growth-mindset peers and professional contacts and dedicate each day to learning, chances are that you'll notice positive changes sooner than you may think.
Join a Network of Growth-Mindset People
When it comes to following your dreams as a business owner with a fixed vs. growth mindset, it's clear which is more beneficial in the long run. But it can be tough to stay positive throughout the hardships of independent business ownership. Would you find it easier to maintain a growth mindset and achieve your professional aspirations if you had the right support for your business? So would a lot of people, and this is why many aspiring or current entrepreneurs choose to become franchisees.
Owning a Neighborly® franchise business could be the opportunity you've been looking for. With 17 brands in the United States, Neighborly provides franchisees with access to an extensive network of people with growth mindsets—from dedicated franchise coaches to neighboring franchisee mentors—who care about your success and provide the resources you need to reach it. Contact us today for more information about owning a Neighborly franchise. Prime territories are still available nationwide.