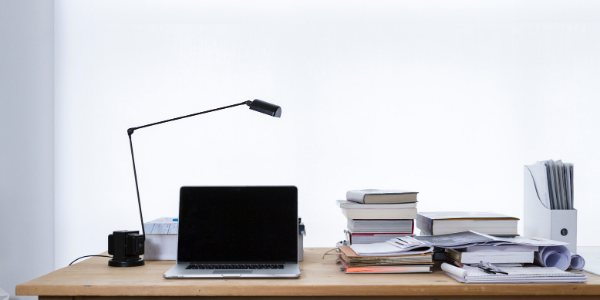 Many of us spend years chasing that elusive balance between our work lives and our personal lives. A demanding career can easily consume your days, leaving little for anything else. But neglecting your career may lead to missed chances and falling short in your professional goals. If you work from home, it can be even more difficult to find a good balance. This is because when your work and your life share the same physical and mental space, any boundaries between them become almost impossible to maintain. Whether your office is down the road or down the hall, you might even feel that the demands placed on you as someone else's employee are holding you back from finding equilibrium.
Become Your Own Boss
For many, the solution is to become your own boss. Owning your own business is a lot like working from home; your work and your personal life are sure to overlap. But maybe that is the secret to finding true work/life balance. Being a successful business owner does not mean spending an equal amount of time at work and at home. Rather, it means that you have found a career that comes with a measure of control over your time and your future. In this way, you can find a rhythm and a balance that will help you achieve everything you want out of life.
Find the Right Opportunity
The first step to venturing out on your own is finding the right business opportunity. It's important to carefully evaluate your options and examine your preferences. For example, do you want to work from home, or would you rather own a brick-and-mortar business? There are benefits to both types of businesses. Starting a business from home usually means fewer overhead costs and more flexibility in your schedule. Many new business owners have found success in choosing a home services franchise that allows owners to start out as home based for exactly these reasons. But other business owners like the presence and opportunities that come with owning a storefront. The best part of the home services industry is that it works great in either setting, offering options and scalability you'll rarely find with other startups.
Technology Helps
One of the benefits of starting a business right now is the vast array of technologies that can help you not only find and evaluate a business opportunity, but also run your new business with confidence. Low-cost technology solutions may include things like time tracking apps, online accounting programs, online appointment scheduling, billing, and more. Simply being able to communicate effectively with your employees and your clients is a great advantage of today's technology. Still, it's a lot to put together, which is why so many entrepreneurs choose a franchise for their new business. As a franchise owner, you have the tools and technology already established, ready and provided for your use, not to mention ongoing training and support for every aspect of your new business. These are huge advantages where going it alone simply can't compare.
These same advantages just may be the key to helping you achieve work/life balance. It's not hard to see how technology can help work/life balance become your new normal as a franchise business owner. But it's still important to make sure that you choose a franchise opportunity that fits your life and goals.
Neighborly's franchise brands are widely recognized as the best in the home services industry. As the industry leader, our brands have aggregated the technology, tools, and training to help new business owners like you get started with a road map, ramp up faster and achieve your goals without sacrificing work/life balance. Interested? You can learn more about Neighborly brands on our website, as well as check out each unique franchise opportunity we offer. Or, if you prefer, you can contact us to speak directly to a franchise advisor.