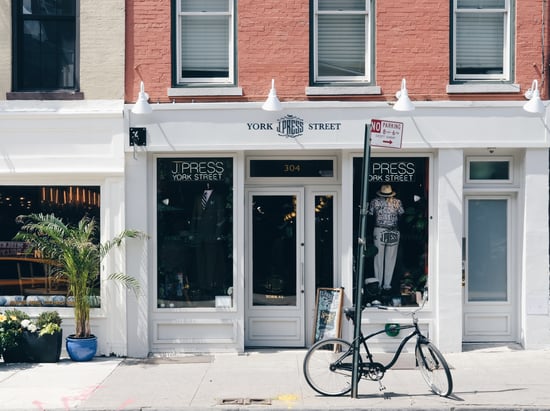 Photo by Sherzod Max on Unsplash
If you've ever thought about starting your own business, you already know that there are a lot of things to figure out. One of the most important decisions to make early in the process is what your service area will be. If you plan to work close to your home town, it's important to first research your market and ask the right questions. Doing so can help you determine whether your dream business is a good fit for your location.
Start Your Market Research
A great place to start with your market research is with your town's demographics. Demographic information consists of things like the average age and wealth of the area's population. It also includes data on local interests, family groups, and more. One of the best resources for demographic information is the Bureau of Labor Statistics website. On this site, you can find information and answers to many of the questions you need to ask before starting any business.
Along with area demographics, it's also important to understand your town's current and future development plans. Local economies can be incredibly specific, with weak markets existing next door to stronger ones. For this reason, you need to check with your town or county's local economic development group for information about your specific area. Most city or county development groups now have websites that you can use to gather statistics that apply to your local market.
Look at Your Business Idea with Data in Mind
Once you've gathered both demographic and economic information, it's time to start looking at your business idea with that data in mind. One of the best ways to do so is to ask a series of questions designed to help you determine whether your business is a good fit for your local area.
These questions should include things like:
Do you think people in your market would want your service or product? Even if your service or product isn't new, does it offer the people something they can't get somewhere else?
How many people would be interested? In other words, is there enough demand for your service or product to make your business a success?
Who is your ideal customer? What is their average income and employment status? You need to ensure that your customers can afford what you're selling!
Who are your competitors? Are they mostly mom-and-pop businesses, or are there a lot of national brands in the area?
What is the going rate for the service or product you want to sell? Could you make a profit while keeping your service or product competitively priced?
Consider the Competitive Landscape
Once you have detailed answers for each of these questions (and any others you can think of), you can better determine what type of business would work well in your town. If you think you've got a workable business idea, your next step is to take a closer look at the competitive landscape. To do so, you'll want to not only identify direct competitors, but indirect or secondary competitors as well. By comparing your idea to businesses like these, you can get a much better idea of who your competition will be. If possible, try to collect information about each of your competitor's market share as well as their strengths and weaknesses. You'll also want to try and figure out how much your competitors rely on your target customer base. The more you know about them, the better able you will be to gauge whether your business idea right for your area.
Determine the Barriers to Entry
Finally, don't forget to research whether your business idea depends on a specific window of opportunity – and whether there are any barriers to entry. In some ways, timing your new business correctly can be the difference between success and failure. So make sure that you understand any potential seasonal fluctuations, new developments in the area, and so on. The same is true when considering what types of barriers might lie in between you and your business idea. Barriers to entry could be anything from zoning restrictions to cost to specialized licenses, so make sure you know exactly what it would take to get your business up and running.
Don't Get Overwhelmed
If all of this sounds like a lot of work, it's easy to understand why. The initial research process can feel a bit overwhelming. But it's important not to cut corners and, as a result, undermine your chances for success. Wouldn't it be great if someone could help guide you through the process? Not only that, but also keep coaching you throughout the life of your business? If you answered yes, then a franchise business just may be the right option for you. If you're still not convinced, check out this article on franchising vs. starting from scratch.
When you choose to invest in a Neighborly brand franchise opportunity, one thing you'll have is excellence. As a franchisee, you will be backed by an organization committed to helping you succeed. Comprehensive support is offered for every step of your business journey, from creating a business plan, local marketing plan, to providing a dedicated franchise business coach and ongoing training.
Learn more about Neighborly brands and check out each unique franchise opportunity, or call (800) 700-0022 to speak directly to a franchise advisor.