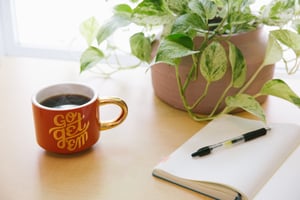 Aspiring franchisees often have plenty of questions for owners who have come before them. This list of '20 questions' can help in the information-gathering process.
"There's no such thing as a stupid question."
The adage is true in school—and in life, especially when considering a big decision.
Potential franchise owners needn't be embarrassed as they navigate the franchise model. Executives and managers at Neighborly appreciate—and encourage—conversations between newcomers and those who have made the commitment.
Take the time to learn, says Tracey Wright, a franchise developer for Mr. Rooter Resales at Neighborly. Franchising isn't for everyone, he says. Wright works with folks who might want to buy an established Mr. Rooter shop.
Potential entrepreneurs should speak with owners in comparable markets and situations, Wright says. Franchisees who have "lived it" can offer opinions and insights on their investment.
"That's a key step," he says. "We put people in touch with similar backgrounds. Then they can put it in context so it makes sense."
The following questions are a good starting point for those who may be in the market for a new business venture.
Financial:
What was the startup fee?
How did you get a loan?
What do you pay in royalties?
How much money do you make?
How long did it take to become profitable?
How do you navigate when there are cash flow issues or a "slow season?"
Day-to-day operations:
Why did you franchise instead of opening an independent small business?
How many hours a week do you work?
How did you select a location?
Do you feel stifled or held back because you're part of a franchise?
Do the support and training taper off after the first few months?
When did you hire your first employees?
What are your biggest obstacles?
Goals:
What scared you the most when you opened, and how did you work through it?
Do you believe in the franchise model? Why?
What was your biggest mistake when you first started?
What have you learned from your mistakes?
Do you have any advice on how to balance your work and personal lives?
Do you have an exit strategy or plan for retirement?
Would you do this again?
Related: 4 Ways to Focus on Goal Setting and Get the Results You Want
Wright points out that the due diligence will help determine whether the franchisor "feels like a good fit."