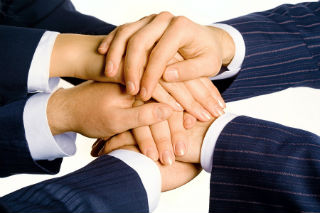 When you buy a franchise, you're buying a business that has an established reputation with customers. But how limiting is this and will you still retain some independence as a franchisee?
The key to any brand's success is consistency. It builds trust among customers and creates a recognizable brand that people know, love, and visit time and time again. Having a consistent brand creates consistency with pricing, services, and products, which is a comfort for customers. And if you start changing this, or one store offers different pricing to the other, this will have a detrimental effect on how customers perceive the company.
You'll need to follow a franchise's operating system, using the strategies they've already put in place, to get your business up and running. But this doesn't mean you're just a hamster on a wheel, as you're provided with plenty of independence in other areas.
The Operating System of a Franchise
When you buy an independent business, you have control over every single aspect, from the business model to the color of your logo. With a franchise business, you have to follow the rules that have been put in place by your franchisor.
However, instead of trying to reinvent the wheel, you're running a business that's already been proven to work. And because you do not have to build brand recognition like you would with an independent business, you're free to start injecting your own personality into other areas of the business.
Marketing and Advertising
Many franchises will have a marketing and advertising strategy in place and you'll contribute funds towards this on a regular basis. While this may seem limiting in some ways, it does mean you're contributing to a multi-million dollar advertising campaign rather than trying to scrape together enough money to launch your independent business.
What's more, many franchisors will be open to new ideas. If you see a marketing or advertising opportunity within your local area, your franchisor will want to hear about it. Each local community will differ in some way, and what works for one area might not work for another. And you, as a local businessperson, will have the best insights as to what works.
Developing a marketing strategy for your location will give you creative independence, driving success to your business and to the franchise as a whole. From networking with local businesses to getting involved in local events, you can use the franchise's logo to create bigger and better things for your business. The only limitations you may face are making sure that what you are doing remains within the brand image of your franchisor.
As a franchise owner, you are also an independent business owner because this is your hard-earned asset. Franchisors respect that you've made an investment in their company and while you'll have to follow their guidelines, they're also keen to work with you to drive more success to the franchise.
At Dwyer Group, we're always keen to hear about ways our franchisees believe we can make the business grow further. From product/service innovations to unique marketing campaign ideas, we're here to help you be your own boss and make the most out of your investment.