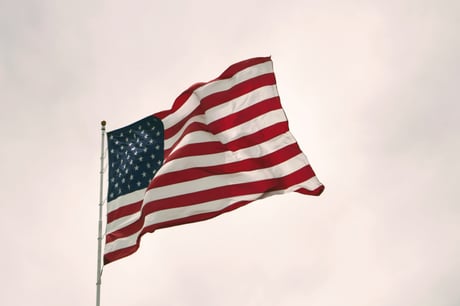 Photo by Joshua Hoehne on Unsplash
One way to make the transition from military service to civilian life more fulfilling is to start a business. More specifically, many veterans find franchise business ownership to be an excellent fit for their skills, training, and plans for the future. In fact, the International Franchise Association reports that one out of every seven franchises in the United States is veteran-owned and operated. But what type of franchise businesses do veterans own? For many, the answer lies with Neighborly brand franchises. For Veteran's Day 2021, let's explore some of the top business ideas for veterans – and what Neighborly brand franchises, in particular, have to offer military veterans returning to civilian life.
Finding Your Path
As you get ready to start a new career path, one of the best things you can do is to let your training, experience, and interests lead the way. During your time in active duty, you likely built a strong foundation of leadership skills, discipline, and problem-solving skills. These are the exact same skills that it takes to own a successful business. In fact, these skills tend to make franchise ownership one of the top options for veterans. The reason for this is the unique approach that franchise companies take to business ownership. If you have the dedication and know-how to work hard (something active military service teaches), chances are that a supportive franchise company is all you'll need to grow a successful business.
Top Business Ideas for Veterans
If you're looking for veteran business ideas, perhaps you should start with the home services industry. Not only are home services almost always in high demand, but these services also tend to remain in demand even in times of economic downturns. With low barriers to entry, low overhead, and a high degree of flexibility, a home services franchise may just be the right fit for you.
Some of the top home service franchise business ideas for veterans include:
Property management

Home and business cleaning (for example, windows, general janitorial, dryer vents)

Home maintenance (for example, air conditioning, appliance repair, electrical, plumbing)

Home and business remodeling and repair (for example, interior remodels, handyman services, roofing services)

Pest control
With so many different options within the home services industry, it is possible to find a business idea that is in line with your interests and that will support your professional and personal goals, too.
Veterans and Neighborly
Neighborly's founder, Don Dwyer, knew that many veterans were uniquely qualified to manage workforces, grow their businesses, and serve their communities. For this reason, Neighborly has always welcomed veterans into our family of brands. We participate in the VetFran program, which is an initiative designed to help veterans start a franchise business by discounting fees. Combined with our already relatively low startup costs, Neighborly can make your dream of business ownership a reality.
Are you ready to learn more about owning a franchise business with Neighborly? Start by downloading the "Make Franchise Ownership Your Next Mission" whitepaper.