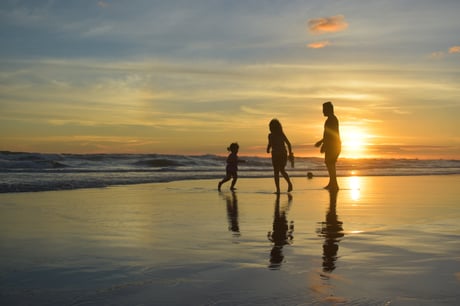 Photo by Aliko Sunawang on Unsplash
If you are looking to change your life for the better, getting a new job may help. But trading one job for another isn't always enough to bring about real change in your personal and professional life. Instead, why not build a better life by starting your own franchise business? Becoming your own boss is one of the best ways to regain control of your time, your finances, and your future. And there is no better way to become your own boss than to start a business now with Neighborly brand franchises. Let's take a closer look at the ways that franchise ownership can help you build the life you've always wanted.
Reclaim Your Time
While all businesses take dedication and hard work, when you own a Neighborly franchise business, you can regain control over when and how much you work. A typical employee's workweek is often inflexible and consuming, especially as employers demand more from their employees each year while giving them less in return. Not so with franchise ownership. In fact, as a franchise business owner, you can achieve a better work/life balance, control your own schedule, and make time for things that matter to you. This is especially important if you have a young family or are the head of your household. In fact, for many in the Millennial generation, business ownership may be the best path to a better life. If you are missing out on a full personal life, enjoying hobbies, or being there for family and friends, you can change all that by becoming a franchise business owner.
Growth Potential
In most jobs, your paycheck stays pretty much the same month after month, perhaps even year after year. No matter how hard you work, it is your employer that benefits from it the most. But when you own a franchise business, you will finally get to see the results of all that hard work. As you grow your business, those profits can go into your pocket, and not someone else's. Plus, there are many opportunities to expand and develop your franchise business, building upon your success in ways that no traditional job ever could. If you'd like to experience true growth potential, owning a franchise business could be the best way to get there.
Secure Your Future
One of the best parts about owning your own business is that you are not just working to earn money. Rather, you are building something with an eye toward the future. Perhaps you'd like to involve your family in your business, or would like to hand it down to them someday. Both are great ways to not just provide for the present, but to build a legacy that will last. Even if that legacy
involves eventually selling your business to someone else, you've built a valuable business that, once you're ready to retire, could bring a tidy sum. As a Neighborly franchise owner, you may just find the financial stability and peace of mind you've always wanted.
Give Back
Finally, when you own a Neighborly franchise business, you will be able to be involved with your community in new and fulfilling ways. At Neighborly, we encourage our franchise owners to give back to their communities, and many of our franchise owners enjoy doing so. From sponsoring local events, participating in community activities, to contributing in other ways, as a franchise business owner you can contribute directly to the health and welfare of your community. Our customers are also our neighbors, and by giving back, we believe that this helps all of us to rise.
Would you like to learn more about how to buy a franchise with Neighborly? Start by downloading our new "Recession Planning Your Future" eBook.