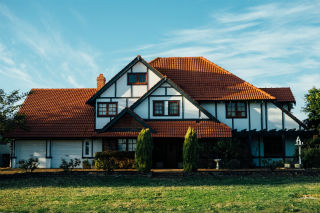 Are you fed up with the 9 to 5? Looking to start your own business but without the risk, time, and cost that's normally involved with opening a store? Then you may be surprised to hear that a franchise business startup doesn't always need a storefront.
Starting a home-based services franchise could be the solution you're looking for – with the option of having a storefront being something you can consider further down the line. Below you'll find some useful advice on the benefits of having a home office franchise, as well as the advantages of having a storefront.
A Business Startup in the Home Services Industry
Home services can include everything from painting and decorating to window cleaning. And these types of business don't typically require a storefront. This is the case with many home services businesses, providing you with the flexibility of working from home, to your own schedule, and around other obligations – e.g. children.
By being based at home, you can juggle your life and your business, avoiding that frustrating commute to work you've always hated. And, in the time that you'd normally be commuting, you can get valuable work done, increasing your productivity levels.
The Option of Scaling Up Your Business
When you own or rent an office space, your business is tied to the size of this space for quite some time. This restricts how quickly your business can grow. When you work from home, you can hire as many people as you want, quickly adapting to increasing demand without having to pull out of a lease early or sell an office space. It also gives you the chance to work shorter or longer hours to meet your business needs, providing you with plenty of flexibility but with limited overheads.
The Advantages of Having a Storefront
The choice of having a storefront for your home services business will be up to you. A lot of franchisees will work from home, finding the office space an unnecessary tie. However, other franchisees have found the public-facing storefront an advantage, creating greater awareness within their local community.
Having a showroom-style store can provide added opportunities for up-selling, building brand
awareness, and creating add-on sales, something that in-home sales people may struggle with. It also gives you the chance to showcase what you can do – for example, if you're a painter and decorator, you can have paint samples and wallpapers on show, providing a great customer experience. This can also reduce your advertising efforts and commuting costs (you can get prospective clients to visit you, rather than the other way round).
It also provides you and your employees with a base – somewhere you can come and go, store equipment, and have meetings, without disrupting family life. Equally, if you eventually need office-based employees, you may benefit from an office space.
If this is the case for your home service business, having a storefront isn't an expense, it's an investment.
The beauty of the home services industry is you've got the option to set up a home office to start with, and always have the option of a storefront at a later date. This removes the stress of opening a store straight away, removing hefty overheads and rental agreements that can put added pressure on your business startup.
A lot of our home services franchises don't require a storefront, including Five Star Painting and Mr. Handyman. If you like the thought of operating your business from the comfort of your own home – get in touch with our team today by calling 800-490-7501.