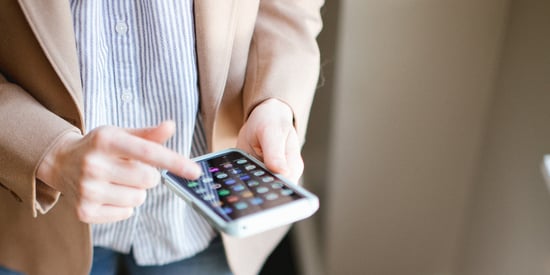 To start a small business, chances are that you will fund your new venture with a business loan. For businesses of all sizes, business loans are an integral part of the business world. But for small businesses, in particular, business loans are often a necessary first step when building toward success.
Of course, getting a business loan takes a little more effort than simply asking for one. Plus, there are many different loan options out there, not all of which will be right for you. To help make getting a small business loan more efficient – and increase your chances of getting your application approved – it's important to focus on loans that were created specifically for your situation and industry. Read on to learn more about the best loans to start a business in 2021.
SBA Loans
The U.S. Small Business Administration (SBA) is one of the top options for small business loans because, as the name suggests, they help secure loans for small businesses. Although the SBA does not loan money directly, they do work with various lenders to help connect small business owners with the loans they need to grow their businesses. SBA loans are particularly attractive because they are guaranteed, resulting in lower rates and fees, competitive interest rates, and lower down payment requirements.
There are three different types of SBA loans to start a business: 7(a) loans, 504 loans, and microloans.
7(a) Loans

are the most common loan program offered through the SBA. These types of loans are good for small business owners who need working capital or to purchase equipment or supplies. There are some eligibility requirements to qualify for these loans, so be sure to know what these are before submitting an application.



504 Loans

are designed to help businesses that are already operating purchase, improve, or build major assets, such as buildings, parking lots, or machinery. Because it cannot be used for working capital, it is often not the best option for new small business owners.



Microloans

is the name of an SBA program that helps business owners get small loans up to $50,000. The SBA helps pair intermediary lenders with loan applicants to secure funds to use for working capital, capital improvements, and more. If your funding needs are on the small side, this loan program might be a great option for you.
RELATED: Secrets to Landing a Business Loan
Online Lenders
Beyond the SBA, the best small business loans to start a business in 2021 are offered through online lenders rather than traditional banks. Unlike most banks, online lenders offer small business owners a combination of convenience, flexibility, and streamlined funding processes that make getting the funds you need faster and easier. Applying for these loans is relatively simple, and the top online lenders offer both competitive fees and loan terms. Check out this list of online lenders to find the one that fits your particular situation and funding needs.
Ultimately, the best small business loan is the one designed to support you and your business goals. While it may take a little research and some careful preparation, having the right funding can help make your dreams of small business ownership a fulfilling reality. Ready to get started? Download our Franchising: A Path to Your Future eBook for information about starting your own franchise business this year.
Disclaimer: this communication is offered for informational purposes only and not for the purpose of providing legal advice. Readers of this document should contact their attorney to obtain advice with respect to any particular legal matter.