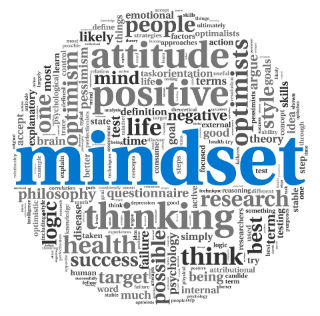 Taking the helm of a local business can feel lonely at times, especially when family and friends question the journey. An upbeat attitude is essential.
The road to small-business success is rarely a straight path.
Most aspiring entrepreneurs face criticism from loved ones about the uncertainties of being self-employed. How can business owners pursue lofty goals and rise above the naysaying?
Jeff Gitterman, co-founder of Gitterman Wealth Management, says it's essential to stay focused and optimistic.
Spend time with high achievers on similar journeys, Gitterman says.
"When I started 25 years ago, I joined networking groups. Now, I watch TED Talks once or twice a week and read biographies of successful people. I like to read stories about defying the odds. It keeps me motivated," he says.
Gitterman has been training and mentoring new financial advisors in his industry—including those at ING—for more than two decades.
One sage piece of advice: Keep your dreams to yourself.
"I treat my dreams like a fragile egg; I need to hatch them before I share them." He compares people to crabs in a bucket pulling down those trying to escape. Others don't want to see you rise higher and change, because it makes them feel stuck.
Listening to close relatives and friends can be a challenge—especially when loved ones worry about your leaving a secure job for an uncertain business venture.
At some point, you have to tune out the world, Gitterman says. He meditates regularly, cherishing the introspective time that brings clarity to decision-making.