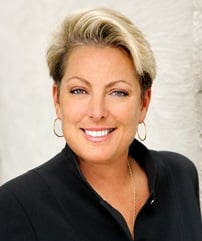 Values take time and require buy-in. These tips from Dina Dwyer-Owens can help new franchisees create an environment that employees appreciate—and ideals they embrace.
Established businesses often showcase their values in office lobbies and on websites.
Leaders of new businesses, however, must take time to think about the core ideals that drive their business and personal philosophy.
Dina Dwyer-Owens, co-chair of Dwyer Group, devotes much of her time to educating professionals about workplace culture and ethics. Her book, "Values, Inc." reminds people about the importance of "creating a living code of values" that teams can nurture daily.
Dwyer-Owens shares six ways to weave values into your business:
Take time to reflect and clarify. A deep understanding of "what you believe" is essential, says Dwyer-Owens. When starting the process, it's important to slow down and get away from distractions, she says. "Reflect on what kind of business you want, the employees you want to attract and the reputation you'd like to build," she says. Leaders must first be clear on what they believe; then they can invite others to weigh in.
Dwyer-Owens describes the process as "challenging yourself about who you want to be." Leaders must also be willing to "make tough changes when needed to create congruency." She says she has seen folks write down words such as "truth" and "integrity," but the definitions vary from person to person. "It's not enough," she says. "You must create accountability statements of what truth means to you."
For instance, Dwyer Group lists respect as a core value, which Dwyer-Owens defines as speaking calmly and respectfully without profanity or sarcasm. "We are in customer homes every day. If people use profanity, it shows a lack of respect." (To stimulate thinking, Dwyer-Owens' free workbook has a list of 130 potential values.)
Create a mantra around it. The Dwyer Group instills values around "Living R.I.C.H.," a theme based on respect, integrity, customer service and having fun. Dwyer-Owens says acronyms make it enjoyable as they help employees memorize values and incorporate them into their day-to-day activities. She points out that the R.I.C.H. acronym isn't about wealth. When people commit to the values, "we provide a quality product and service and the profit becomes the applause," she says.
Lead by example. Before inviting a team to adopt ideals, leaders must first show their personal commitment. Dwyer-Owens says "testing and gamifying" can be an effective in getting buy-in. "When we introduced our values, we gave a laminated card to each team member. For 90 days they could 'verbally beep' and call people out when they had an opportunity to live the values but may have messed something up." To the surprise of the executive team, Dwyer-Owens says staffers studied the laminated cards and loved the feedback game. After the trial period, they unanimously bought into the values.
RELATED: A Positive Attitude in Business is Essential
Develop a process. Most leaders fail, Dwyer-Owens says, when they don't have a system to keep the principles front and center. "Franchises take what's most important and create systems that can be replicated. Our system is simple. When three or more team members meet, they must review the R.I.C.H. values." She also concedes, however, that there was skepticism from some people about the "by heart and with heart" approach to values.

"There are four core areas and 15 things to memorize. It's about knowing the values so well when something comes up in the day-to-day, someone thinks: 'Which value do I need to apply here?'" Internalizing and emotionalizing core beliefs are integral to how you think and make difficult decisions, she says.
Measure performance. Periodic surveys—at least one annually—are a must, says Dwyer-Owens. A brief anonymous review asking team members how supervisors are performing helps gain trust with workers. "There are opportunities to improve. People will feel safe without a reprimand," she says.

Customers can be given a questionnaire as well. "A short and sweet survey asking customers how they feel you are living your values" can be insightful. It's not a formal mechanism to measure customer satisfaction, but, she says, it can be helpful.
Cultivate the culture. A commitment with an element of fun is will be appreciated, says Dwyer-Owens. For example, she says Dwyer Group employees can nominate other workers who are truly live the R.I.C.H. values. Honorees receive recognition at quarterly awards programs.

"One person also receives corporate's annual 'Live R.I.C.H.' award and a check. A coveted parking space is one of the perks, too," she says. With 650 corporate employees, that spot is quite valuable, she adds.
Learn more about why values matter with Dina Dwyer-Owens' podcast interview with Dave Ramsey. Access it here: https://www.entreleadership.com/podcasts/229-dina-dwyerowenswhy-values-matter