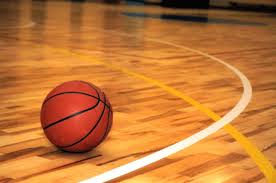 It is time for March Madness, and while fans and athletes alike are gearing up for the games of the year, you are ready to make your Cinderella business success story.
If you are fired up to turn your shaky business around and boost performance, quality, and potential revenue, then check out these 5 Killer Ways to Take on March Madness Like a Boss.
5 Killer Ways to Take on March Madness Like a Boss
Quit Overmanaging and Under Leading
Salesforce.com points out that having too many managers and not a lot of leading reduces the efficiency of your team. You need a team of highly capable managers, and that does not mean you need a large volume of them. A smaller team of effective managers will motivate team members, reward them, and bring out the best so that they inspire others, too.
Identify Your Low Performers
To transform your company into something successful, you must first make a list of your low-performance areas. This could be employees, product lines, or departments. Regardless, identify your weaker areas, then prioritize them in a list based on which need to be improved first.
Cut Out the Unnecessary
Sometimes a business is struggling because of unnecessary expenses soaking up significant profit margins. See what costs are coming from your company, and which you need versus what you could live without. Just giving your business a quick flood of cash could be what it needs to revitalize.
So, look at the budget, assess, and make the cut.
Come Up with New Marketing Ideas
If you are not getting customers, your marketing is not working.
Now is the time to employ new marketing ideas that help attract your target customer, says Nolo. For example, offer a discount, create free assessment opportunities, or add a service plan to products sold in your store.
Be Proactive, Not Reactive
As a business owner, sometimes you need to be more proactive to turn around your business than practicing the "reactive" approach.
Reactive means that you take on issues as they arise. While it makes sense, what makes even better sense is to act before these matters arise. The more you pre-plan and handle disasters long before they strike, the easier it is for your business to power through and recover.
Share your business success story and tell us how you turned your busienss around!