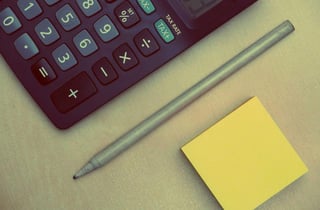 Payroll is a time-consuming process.
When you try to complete the bi-weekly and annual requirements of payroll, you find that you spend countless hours calculating, filling out forms, and submitting payments. The more employees you take on, the harder payroll and associated accounting become.
Luckily, there are apps and services out there designed to integrate accounting and payroll into a seamless process. Some of these processes are so advanced they run on autopilot—you simply need to check-in and press "okay" from time-to-time.
5 Payroll Applications that Will Revolutionize Your Accounting
ZenPayroll (Now Gusto): Gusto app, which was initially named ZenPayroll, helps streamline the entire payment process. You can bring employees onboard, and Gusto will automatically report those new hires to government agencies. It also automates state, local, and federal tax filings, deductions for employee payroll, and emails paystubs directly to your employees — all for a small monthly fee.

QuickBooks: QuickBooks

has been the go-to accounting and payroll solution for businesses, but they are notorious for limited payroll support. Luckily, you can handle the accounting side in QuickBooks, then hire their payment expert service. They do all the payroll for you, including taxes and deductions.

Snap Payroll: Snap

is a service provided by Intuit. It lets you input an employee's hours and automatically view their adjusted payroll tax rates so that calculating deductions is a breeze.

Zenefits: Zenefits

is free of charge and offers digital packages and insurance information for your new hires, reducing the hassles of numerous insurance documents and setting up insurance deductions.

SurePayroll: SurePayroll

comes to you by Paychex. It is a one-click payroll automation that offers apps for employees, employers, and HR representatives. Payroll is available 24/7, and you can automatically pay and file payroll taxes directly from your app. You can also manage retirement accounts, health insurance, pre-employment screening, and workers' compensation payments through the interface.