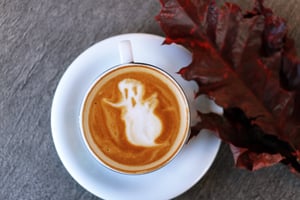 Ghosts and ghouls may frighten some, but they can also build camaraderie among staffers.
Franchise owners needn't close up the shop to enjoy Halloween festivities. Planning and flexibility around schedules can make the day a treat for employees. Here are five ideas to help you stage a tasteful—and memorable—gathering:
Pick a theme related to your business. Choose a theme that ties in elements of the home services sector, perhaps with an eerie angle. For Neighborly, a group of neighbors or "Window Genies" can be fun. A House of Horrors with spiders, mummies and other conservative decorations—along with just a few heart-stopping scares—can be entertaining, too.
Include music. Research has found that music spikes the part of the brain that's associated with reward and emotion. This helps employees feel valued. Your playlist may include "Monster Mash" by Bobby Pickett, "Strange Brew" by Cream, "Thriller" by Michael Jackson, "Dead Man's Party" by Oingo Boingo and "Ghostbusters" by Ray Parker Jr.
Decorate the office. Look for decor that invokes Halloween's less charged side: spiders, black cats and mummies, and of course, lots of pumpkins. As an added bonus, if the gourds aren't carved, they will likely "keep long enough to make for equally suitable Thanksgiving decorations," says Andy Przystanski, a writer for HR consulting company Namely.
Related: How to Create a Positive Work Culture
Hold a contest. Costume contests can build camaraderie. HR professional Mark Fogel says organizers should "think about creative prizes such as comp time or Fitbits, to work off the candy." Fogel also reminds folks to take a lot of pictures. "[Halloween is] a great employee branding photo opportunity," he says.
Hand out party favors. Don't let your staff members leave without some token of appreciation for their hard work. Company swag, candy or gift cards are among favorites of both employers and staffers. (Keep in mind that some employees may have dietary restrictions when planning for favors—and the menu.)
Though the goal is to "keep it classy," some people may find the festivities inappropriate or offensive. Fogel says, "Don't ignore this. Rather, acknowledge it by stating that it's optional and provide the rules for the day."